August 7, 2023
Posted by:

Mohammed Abiola

Category:

Uncategorized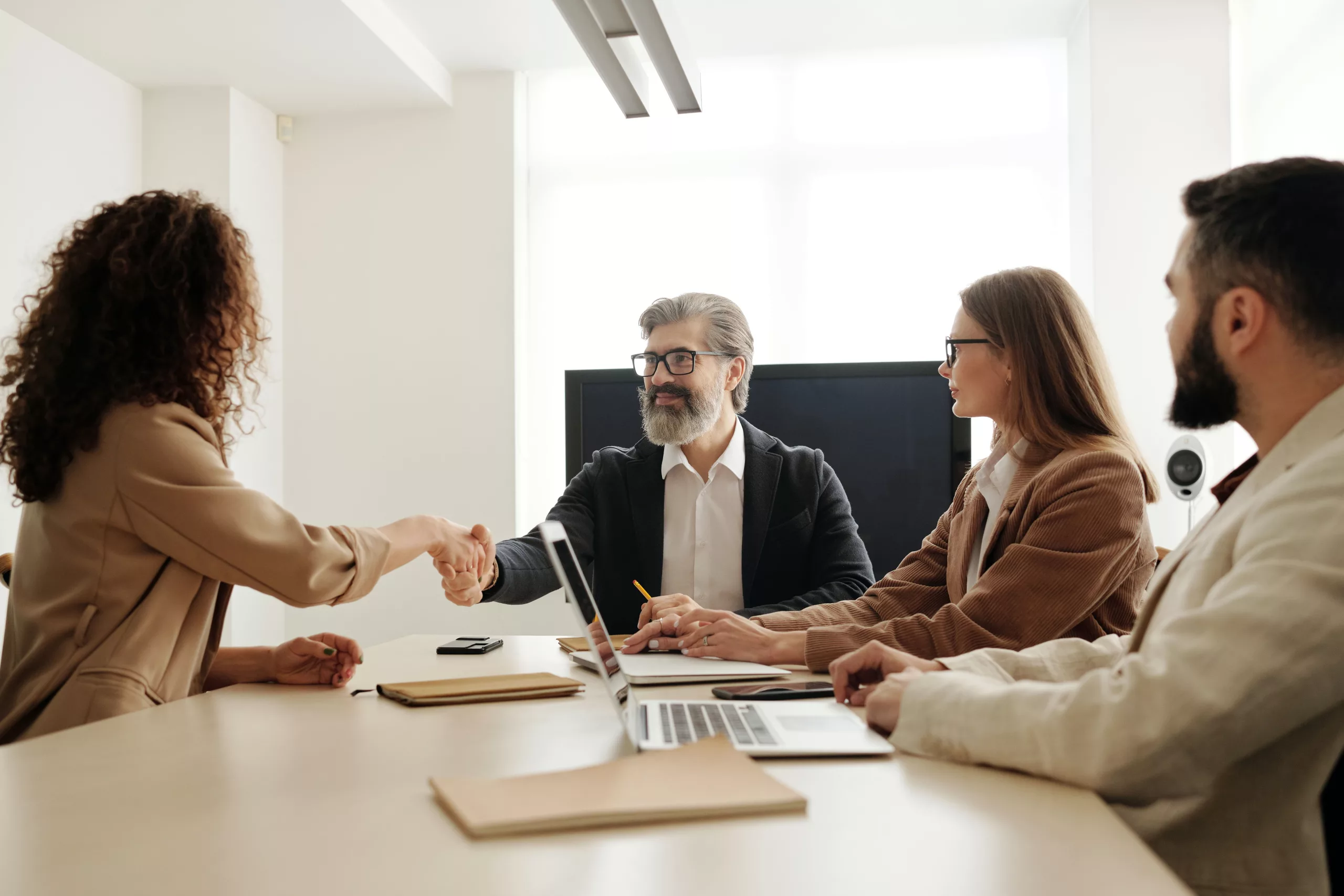 HR Generalist is one of the multi-tasked roles in the human resources department. The role is unique, meaning it lacks routine and gives room for growth and creativity. Overall, an HR generalist is an expert in all aspects of HR.
This article provides an in-depth exploration of what an HR generalist is, the duties HR performs, the skills needed for the role, how to become one, and their career path.
What is a human resources generalist?
An HR generalist is a Human Resources professional who manages a broad scope of human resources responsibilities. They work towards creating an employee-friendly environment by fostering good relationships between the management and the employees. Moreover, they communicate HR policies, procedures, and programs that are beneficial to both employees and the company.
HR generalists are multitalented individuals that oversee the day-to-day operations of the HR department. They are the backbone of every HR department within an organization. Human resources generalist roles are highly sought-after, especially in smaller organizations, as an HR generalist can handle all specialized HR roles without the organization having a pre-formed HR team. Essentially, they can work alone or as part of a team.
HR generalists perform a plethora of HR activities that include Hiring new employees, employee training, administering perks and compensations, performance management, policy formation, and compliance with labor laws. They ensure that these functions align with the objectives of the company and favor both the employees and the company alike.
Human resources generalist roles and responsibilities
HR generalists assume a variety of roles in an organization. These responsibilities are fundamental to the human resources department. In smaller organizations, HR generalists handle all the paperwork and back-office activities applicable to HR. Though there are several HR generalist roles and responsibilities, here we will discuss a few of these roles.
Managing recruitment and onboarding
Recruitment and onboarding constitute indispensable activities carried out by the HR department. Every organization depends on the hiring of new employees when needed to keep functioning. HR generalists must be knowledgeable about the recruitment process and procedures. They are required to write job descriptions, post them on relevant platforms, screen and interview candidates, participate in salary negotiations, craft an offer letter, and onboard recruits. In some organizations, HR generalists work with HR managers and talent acquisition officers to effectively coordinate the entire recruitment process.
Developing and administering policies
An HR generalist develops and implements policies that have a positive impact positively on both employees and the company thereby creating a healthy workplace. These policies include health and safety policies, policies against discrimination and harassment, anti-drug and alcohol policies, policies on employee conduct, attendance, punctuality and so much more.
Administering employee benefits and compensations
Another critical role of HR generalists is to administer perks and compensation to employees. They ensure that all employees are eligible for benefits and compensations and are managed accordingly. These benefits include leaves, health care provisions, insurance, pensions, and other benefits. Due to the sensitive nature surrounding benefits a competitive employment package tends to retain the organization's foremost talents. Hence, HR generalists may be responsible for analyzing and designing competitive advantages to match global standards.
Maintaining compliance
Legal compliance is vital for every organization to remain successful. HR generalists are responsible for ensuring the company or business always comply with the law at both local, state, and federal level to prevent legal implications. Also, an HR generalist must present a legal and encompassing employment letter that is capable of satisfying employees' queries, reconciling employee-employer disputes, and preventing employees from taking legal action against the company when a disagreement arises.
Coordinating training and development
HR generalist works to identify the training needs of employees. They achieve this by collecting information from employees, managers, and top company officials. The HR generalist uses the data to design customized training programs to fit the skill gap of the employees. These programs include new employee orientation, soft-skill development, coaching, team training, executive training, and online training to mention a few. They work with several players in the training and development field to execute the scheme.
Evaluating employee performance
Appraisal of key performance indices is crucial for organizational growth. HR generalists take charge of gathering and evaluating key employee performance metrics. Based on this data, an HR generalist identifies good performers and those that need improvement. And develop strategies to improve employees' overall performances.
HR generalist skills and competences
Thinking of becoming an HR generalist? You will require some skills to make you stand out and work efficiently. Let's look at the skills needed to become one:
Communication
Having excellent oral and written communication skills is a necessity as an HR generalist. An HR generalist is always in constant contact with employees. A strong communication dexterity will help you pass on your thoughts to employees as well as actively listen and engage with others. Along with outstanding communication skills, an HR generalist also needs to have emotional intelligence and empathy to make good decisions that favor both the employees and the business. It also gives them the ability to build relationships with employees, understand their plight, and resolve employee-employer conflicts that may occur.
Business acumen skills
An HR generalist must be familiar with the company they work for. They should understand and align with the company's mission and vision. As trained professionals, they should work towards achieving the company's goals and objectives at all times. An HR generalist must work with policies that shape the business positively.
Labor laws
HR generalists should have the requisite knowledge of labor laws, tax laws, and HR policies. Poor knowledge of compliance laws risks companies facing legal fines and charges. Also, HR generalists need to stay abreast of current changes in regulatory laws to ensure that the company remains compliant.
Time management
They should be excellent time managers. An HR generalist should be able to accomplish tasks and projects within the designated time without sacrificing quality.
Strategic thinking skills
Strategic thinking is one of the skills needed by an HR generalist. They should be able to formulate strategies and provide solutions to problems the company may encounter. These strategies should be achievable, clear, and satisfy organizational needs.
Technological skills
To be an efficient HR generalist, you need to develop and possess technological skills. You need proficiency in software like the Microsoft Office suite, human resources management systems (HRMS), recruitment systems, and payroll systems to carry out your day-to-day operations.
Organizational skills
An HR generalist should be highly organized. Due to the nature of an HR generalist handling so many roles at the same time, there's a need to maintain an organized working system to prevent the mixing up of employee information. An HR generalist could create a digital storage system for recording all employees' information in a well-formatted manner.
Educational requirements
To qualify for an HR generalist position, you need an educational background in human resources, business administration, or related fields. To gain a better chance of employment, you can extend your educational qualifications to include a master's degree and certification programs.
How to become a human resources (HR) generalist
Are you setting out to build a career around HR generalists? Let's explore a detailed explanation of how to get started.
Gain Education
To kick-start your HR generalist career, you need to first acquire a bachelor's degree in human resources or related fields such as business management, finance, economics, or business administration. This level equips you with the skills you will need as an HR generalist. Also, as you progress, ensure you take advantage of skill development programs like getting proficient in HR software tools to get you skill fit for future roles.
Gain work experience
To have a better chance of being employed, you need to gain work experience. Work experience will help you understand the pivotal and complex intricacies of the job and give you the required knowledge and skill set to navigate the complex reality of human resources. You should seek out mentors who are professionals and ready to guide you and provide answers to your queries. You may consider internships or volunteering while studying or applying for entry-level HR roles after graduation.
Acquire Certifications
Next, you should reinforce your skills and competency with added certifications. Acquiring certifications gives you a competitive edge over others, boosts your chances of getting promoted, and gets you better pay. Certifications you may need include:
· Professional in Human resources (PHR) certifications
· Professional in Human Resources (SPHR) credential
· Society of Human Resource Management Certified Professional (SHRM-CP)
Update CV/resume
Before applying for HR generalist roles, update your CV or resume. Your CV should highlight your professional and soft skills, qualifications, certifications, and work experience. Also, ensure your CV is compatible with the Applicant Tracking System (ATS) by optimizing it with the right keyword for a particular job description.
Apply for Human Resources generalist openings
After optimizing and updating your CV/resume, you can start sending out applications for HR generalist roles and prepare intensively for interviews. To see companies that are actively recruiting for HR generalists, use job sites like Indeed, Glassdoor, Naukri, and LinkedIn and apply appropriately. You can also reach out to your networks about any available HR generalist jobs in their company.
Human resources generalist salary
HR Generalist salaries are dependent upon factors such as certification, educational qualifications, the company's location, the recruiting company, and work experience. For example, an HR generalist in Port Harcourt can earn an average salary of ₦1,200,000 per year. While an HR generalist who works for ₦1,200,000 in Lagos may earn an average of ₦1,800,000 per year. According to Payscale, the average HR generalist salary in Nigeria is ₦1,999,859 per annum
HR generalist Career path
· Entry level: HR assistant-HR administrator- HR associate
· Midlevel: HR generalist- HR supervisor
· Senor level: HR manager- HR director- Chief human resources officer, vice president of Human Resources
HR generalist vs. HR specialist
An HR generalist's responsibilities cut across all human resources functions, including Hiring, employee benefits, payroll, compliance, performance management and evaluation, and so much more. On the other hand, HR specialists perform a more specialized role by focusing on a particular function like recruitment, training and development, benefits and compensation, payroll, or compliance.
HR generalist vs. HR manager
Though an HR generalist and an HR manager perform similar duties, they are different in the hierarchy. An HR generalist is a mid-level role, whereas an HR manager is a senior-level role. The HR generalist oversees all HR duties, ranging from Hiring to policy development, whereas the HR manager supervises all members of the HR team, including HR generalists, to make sure all strategies and policies are aligned with the company's goals.
HR generalist vs. HR director
An HR Generalist is a mid-level professional who performs multiple HR responsibilities. In contrast, the HR director is a senior role responsible for overseeing all HR staff, including the HR manager and activities, and developing strategies for new policies and programs for the HR department to work with.
Frequently asked questions
What are the roles of HR generalists?
An HR generalist performs all-around HR duties, including recruitment, onboarding, conducting interviews, administering employee benefits, payroll, enforcing compliance, performance management and evaluation, overseeing training and development, and documenting employee records and employee relations.
How long does it take to become an HR generalist?
To get to the level of an HR generalist, you need to obtain a bachelor's degree, which takes 4 years to accomplish, and you may add a master's degree, which requires 1 year. With a bachelor's degree, you will start as an HR assistant and progress to an HR generalist after 2-3 years. while with a master's degree and added certifications, you may be directly employed as an HR generalist.
What are the top skills of an HR generalist?
To be successful as an HR generalist, you need skills such as communication/interpersonal skills, knowledge of labor laws, business acumen skills, organizational skills, time management skills, and technological skills.