About this training:
Harnessing the Power of the Organizational Process Maturity Model
We are excited to invite you to an insightful training event, How to Unlock Business Growth for MSMEs. This training is aims to empower Small and Medium Enterprises (SMEs) with strategies to achieve remarkable growth using the Organizational Process Maturity Model and establishing effective metrics for evaluating various departments within your organization.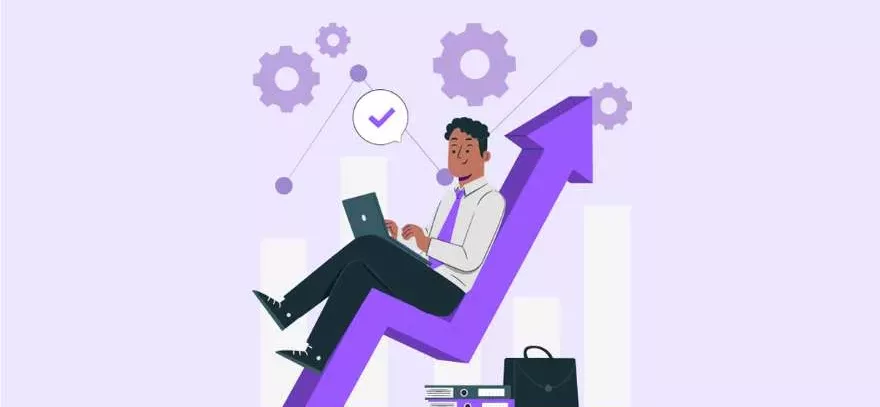 Key Takeaways:
Gain a deep understanding of the Organizational Process Maturity Model and its application in MSMEs.
Learn how to assess your organization's current maturity level and identify growth opportunities.
Acquire practical insights into setting and measuring meaningful metrics for departmental performance.
Discover best practices and case studies of SMEs that have achieved remarkable growth through process maturity and effective metric evaluation.
Networking Opportunities
Featured Trainer:
We are privileged to have Dayo Ogunberu, PhD, PMP, SMC (Business Strategy | Strategic Project Management | Digital Transformation Projects | Research | Training), a distinguished expert in organizational growth strategies, as our lead trainer. With over 20 years of experience ranging from business process analysis, process flows re-engineering, gap analysis, To-Be process documentation, presentation of approvals to management, project management, test cycles management, deployment, launch and post-deployment support services. Dr. Dayo has successfully guided numerous MSMEs on their growth journeys.
THE TRAINING MODULES
This training is designed for business owners, managers, and decision-makers of MSMEs seeking innovative ways to unlock growth and establish a structured approach to success.
Physical, Lagos and Abuja
Registration Deadline: [2 weeks before training]
Duration: 2 Days
Date: Thursday 25th and Friday 26th January 2024.
Time: 9am – 4pm
Fee: N125,000 (One Hundred and Twenty Five Thousand Naira only)
P.S. Remember, strategic growth starts with informed decisions. Register now to secure your seat!
Registration:
Secure your spot today by registering with the form below. Limited seats are available, so don't miss this opportunity to revolutionize your organization's growth strategies.
This training program can be customized to your organization's specific needs and can be delivered through in-person workshops, online courses, or a blended learning approach.
For inquiries or assistance, please contact us at [info@poweredupcon.com] or [+234 814 241 1090].
We look forward to welcoming you to this transformative training event that promises to equip you with the tools and knowledge to drive your MSME towards unparalleled success.
TO REGISTER
Make payment to;
Account Name: PoweredUp Motivational Services*
Account Number: 001 621 9233.
Bank Name: GTB
After making payment:.

Send your Name, Phone number and email to;
info@poweredupcon.com
Or send to: 0814 241 1090
For More Details: call 0814 241 1090.