INTRODUCTION
The "Basic Workplace Safety & Security Training" is a program that focuses on equipping participants with the foundational knowledge and skills required to create a safe and secure work environment. This training is designed to empower employees and organizations to proactively address workplace safety and security concerns.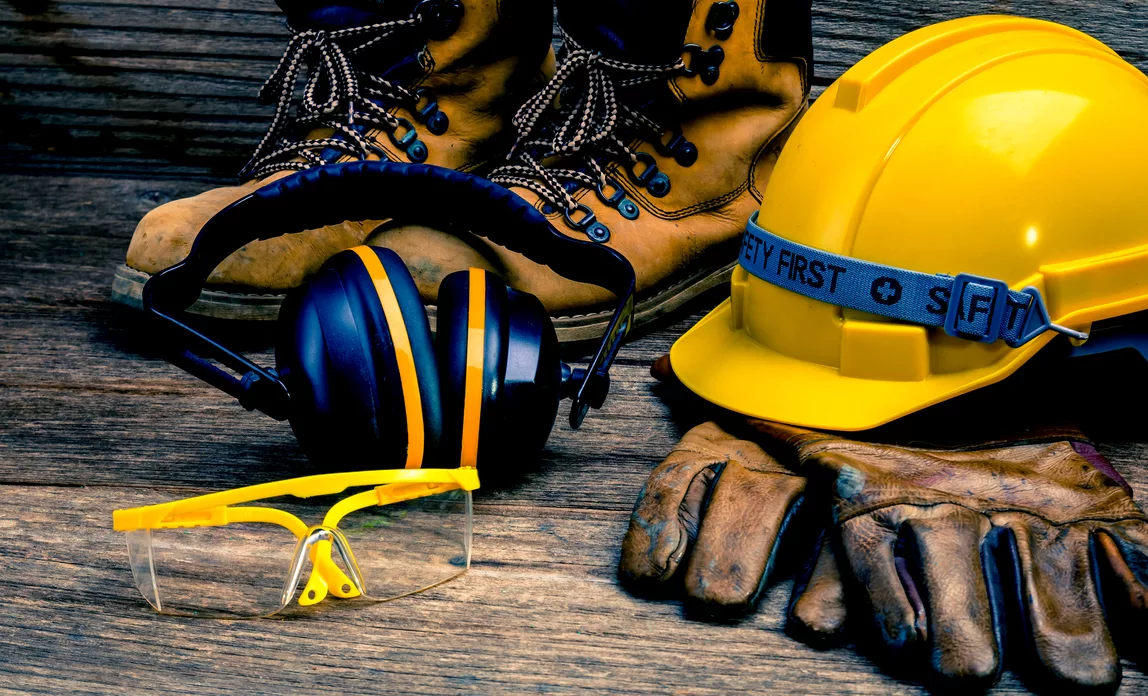 Why Choose Our Program:
Expert instructors with real-world experience.
Hands-on workshops and interactive sessions.
Comprehensive training covering the latest security strategies.
Receive a Certificate of Completion to showcase your commitment to safety and security.
Networking Opportunities
Featured Trainer:
Dr. Adedeji OYENUGA, an esteemed Associate Professor in the Department of Sociology at Lagos State University, also the founder of DigOut NG a Private Investigation and Security Firm that specializes in various checks, verifications, security training, and mystery auditing.
He is a distinguished trainer, educator, researcher, and a renowned expert in the field of Sociology, Criminology, and Cybercrime. With an impressive academic background and an illustrious career, he has made significant contributions to academia, research, and security education both locally and internationally.
Dr. OYENUGA's commitment to education and advocacy extends to his role as a Core Learning Partner on Education for Justice (E4J), an initiative of the United Nations Office on Drugs and Crime (UNODC).
His expertise in cybercrime has led him to participate in documentary projects addressing the complexities of cybercrime and its impact on society. Notable collaborations include works with UNODC, the New York Times, Bloomberg Magazine, and the BBC.
Dr. Adedeji OYENUGA's impressive expertise in the field of Sociology, Criminology, and Cybercrime sets the stage for this innovative and insightful training and security solutions.
THE TRAINING MODULES
This training is designed for:
Employees, Managers, IT & Security Personnel, Facility Managers, Health & Safety Officers, Small Business Owners, Emergency Response Teams, Contractors & Vendors etc.
Physical, Lagos and Abuja
Registration Deadline: [2 weeks before training]
Duration: 2 Days
Date: Wednesday 7th and Thursday 8th of February, 2023
Time: 9am – 4pm
Fee: N125,000 (One Hundred and Twenty Five Thousand Naira only)
P.S. Don't miss this opportunity to gain a competitive edge in HR decision-making. Enroll today and start making data-driven HR decisions that drive organizational success!!
Registration:
Secure your spot today by registering with the form below. Limited seats are available, so don't miss this opportunity to revolutionize your organization's growth strategies.
This training program can be customized to your organization's specific needs and can be delivered through in-person workshops, online courses, or a blended learning approach.
For inquiries or assistance, please contact us at [info@poweredupcon.com] or [+234 814 241 1090].
We look forward to welcoming you to this transformative training event that promises to equip you with the tools and knowledge to drive your MSME towards unparalleled success.
TO REGISTER
Make payment to;
Account Name: PoweredUp Motivational Services*
Account Number: 001 621 9233.
Bank Name: GTB
After making payment:.

Send your Name, Phone number and email to;
info@poweredupcon.com
Or send to: 0814 241 1090
For More Details: call 0814 241 1090.