June 4, 2023
Posted by:

Mohammed Abiola

Category:

Competitive research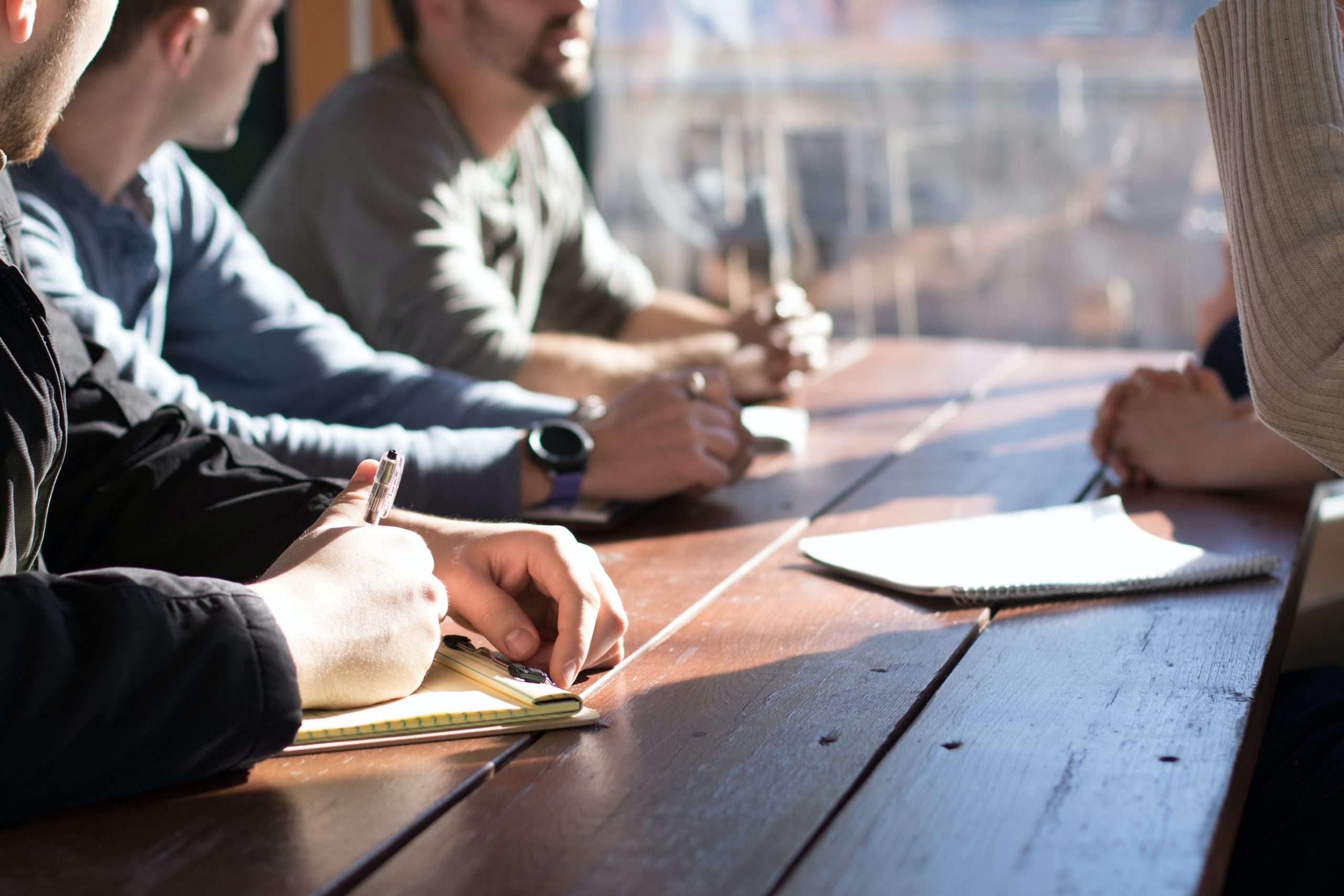 Running a business requires you to outsource some tasks related to employees to an external body so that you can focus on the operations for growth. Combining different functions—handling human resource functions, hiring employees, onboarding, payroll-tax processing, and day-to-day operations— can hurt the business. Hence the need to outsource such a task to a service provider. Professional employment organizations (PEOs) and employers of record are related but separate entities that provide employment solutions to businesses. At times, they get mixed up with one another. As a business owner, you know the main difference between a PEO vs. an employer of record and how each can help your business.
This guide will give an in-depth analysis of the difference between a PEO vs. an employer of record.
What is a PEO?
A professional employment organization (PEO) offers tailored solutions for HR management and administrative tasks by acting as a co-employer for businesses. Without mincing words, PEO provides payroll and centralized human resources services to organizations irrespective of size or location. As a co-employer, a PEO handles all administrative tasks that an in-house HR department undertakes and shares employees' responsibilities with the employer.
Companies that may benefit from the services of a PEO company include small and medium-sized businesses (SMEs), start-ups, individual contractors, and large companies. Small and medium-sized businesses benefit more from PEO services as they save costs compared to employing an in-house HR team, which is expensive. Large companies with the capacity to meet their expenses can have an HR structure in place. A PEO offsets the need to handle administrative and employee-related tasks while you focus on daily operations and employee functions.
In 2020, 173, 000 small and medium-sized businesses employed the services of PEO, while in 2021, the market size valuation of PEO was 52.44 billion and projected to increase to 106.21 billion by 2028 growing at a GAGR of 10.61. This growth stems from the increasing desire for a cost-effective, optimized system of administration and management of human resources.
What are PEO Services?
Peo offers services identical to in-house human resource management. However, unlike the human resources team, PEO is less expensive. Some PEO companies provide all-inclusive services, while others allow you to choose the package applicable to your business. Large companies with an HR team can select what HR services PEOs can render while your in-house HR team focuses on HR tasks. On the other hand, you can depend on PEOs for HR services.
PEO services
Services provided by PEOs differ from one service company to another. Services that PEO companies offer include:
HR Administration
If you look to cut costs acquired by paying an in-house HR management team, a PEO is just the right option. PEOs can efficiently handle all paperwork related to human resources to ensure the smooth functioning of HR.
Payroll processing
A PEO can help you manage your payroll taxes. They set up an efficient payroll system, so you won't be overwhelmed with maintaining and updating your payroll. They also ensure the payroll complies with employment laws at both the state and federal levels.
Tax management and legal compliance
PEOs help you handle taxes so you won't violate tax laws. As a business owner, you might neglect your tax duties due to workload, but with a PEO, all your tax needs will be handled appropriately, thereby safeguarding your business.
Employee benefits
PEOs provide benefits to employees, including health insurance provisions, employee compensation insurance, and retirement packages. PEOs will help you set up employment benefits for your employees. Having employee benefits helps boost productivity and retain top talent.
Risk management
The PEO is conversant with the risks associated with the business. As a business, you might not anticipate potential risks or pitfalls your business may encounter, such as compliance with employment laws, employee benefits compliance, and on-site risk. A PEO will help you mitigate such risks, ensure full compliance with laws and regulations, and provide on-site safety measures.
Training and developing personnel
PEOs can act in place of HR management to offer employee training programs.
What is an employer of record?
An employer of record is a third-party organization that provides employment and payroll services to companies in different locations. The employer of record acts as a legal employer. The EOR assumes legal responsibilities towards employees based on the jurisdiction's laws, but the client company remains the original employer. Though an EOR hires and pays employees, they work for the client companies.
Benefits of EOR
Companies can expand their businesses into other countries without establishing a physical presence through an employer of record. An employer of record ensures compliance with labor and tax laws for businesses while the employer focuses on the operational running of the company. 
The growth of companies comes with the desire to expand into foreign territories and hire top talent. This process is, however, both costly and time-consuming for some companies. Setting up a physical entity in another country requires you to adhere to the tax and employment laws, hire an in-house human resources team, which is expensive, and carry out many time-consuming processes. If you have no prior knowledge of the employment and tax regulations of the country where you want to operate, you may make mistakes and violate the laws, leading to fines and limitations. An EOR can help you easily manage your distributed workforce, process payrolls, pay taxes, and much more while remaining legally compliant.  
Reports show that the market value of EOR was USD 4,234.8 million in 2021. The report projects the EOR market to increase to USD 6794.5 million by 2028 and a progressing CAGR of 6.9% during the uptrend.
If you seek to expand into a country without erecting a legal entity or going through the stress of creating one, an EOR is a perfect fit.
An EOR helps you hire the best talent in the country, which relieves the stress of sourcing talent in a country where you are not physically present. An EOR provides services compliant with the Employment Act and tax regulation laws. With an EOR, you are sure that your legal compliance in a foreign country is guaranteed.
EOR services
An EOR provides the services listed below:
Hiring and termination of employees
An employer of record serves as the legal employer on your behalf to recruit and onboard employees qualified for a particular role. However, the client business still maintains management over the employees. EOR ensures a compliant termination of employment. This entails giving out a notice of termination and handling severance pay.
Payroll and tax processing
EOR performs all necessary payroll processing. They keep logs of periods, withhold tax deductions, maintain payroll taxes, and calculate and pay wages and salaries. An EOR processes all your payrolls in compliance with the employment and tax laws at the state and federal levels.
Legal compliance
EOR ensures the complete legal compliance of your business with regulations. They serve as a legal interface that bridges your business with the government. An EOR handles all legal matters regarding your business while you continue with operations management.
Employee benefits
EOR offers robust employee packages: health insurance, maternity leave, and holidays. Creating a compliant contract: since EORs are the legal employer, they develop legally compliant employment contracts. Being familiar with employment laws, they ensure that employment contracts protect the interests of the business while being legally compliant.
Visa and work permit processing
An EOR makes hiring foreign employees less stressful by processing visas and work permits. As the legal representative of your business, EOR can employ and onboard an expatriate.
HR Administration
The employer of record carries out all HR-related tasks and administration for your business. With an EOR, you don't need to set up an HR team wherever you want to expand your business.
Similarities between PEO and employer of record
Employer of record and PEO have some overlapping traits. They both render similar services, making people confused about them. The table below shows the similar services provided by both companies.
| | | |
| --- | --- | --- |
| | PEO | EOR |
| Human resource administration | yes | yes |
| Payroll processing | yes | yes |
| Hiring | yes | yes |
| Onboarding | yes | yes |
| Compliance | yes | yes |
| Employees benefit | Yes | yes |
| Tax administration | yes | yes |
| Employment contract | yes | yes |
PEO vs. Employer of record
Though EOR and PEO have similarities in administration such as HR management, payroll processing, and hiring, they are two different entities that exist to provide solutions tailored to your needs. Here is a breakdown of PEO vs. Employer of record.
| | | |
| --- | --- | --- |
| | PEO | EOR |
| Employment structure | Servers as a co-employer | Serves as a legal employer |
| Services | Administer HR-related functions | Assumes human resource responsibilities |
| Foreign employment | Non-efficient in international hiring | Efficient in international employment |
| cost | Legal compliance with international laws is not guaranteed | Low long-term cost |
| Risk | Shares equal liability with the client company | Minimize liability |
| Offshoot | A legal entity is required to set up business abroad | There is no requirement for a legal entity to set up a business abroad. |
| Expatriate migration | No guarantee of arranging visas and work permits | Processes visas and work permits for foreign workers |
| International Compliance | Legal compliance with international laws is not guaranteed | Compliance with international law is guaranteed |
Employment structure
EOR is a third-party firm, that provides workforce in locations where your legal entity is absent, while a PEO is a co-employer. This entails that a PEO can hire employees on your behalf based on the terms of service. With a PEO, your company remains the legal employer, and you shoulder the responsibilities of seeking top talent.
On the other hand, an EOR takes over employment responsibilities, but the client company still maintains a stake in the employment process. This means that an EOR source for qualified employees carries out preliminary interviews and investigates prospective employees, while the client company conducts the final interview. An EOR guarantees your preferred choice of candidate.
Entity requirement
The most vital difference between a PEO and an employer of record is the requirement for an entity. An employer of record ensures you do not set up an entity in different locations globally.
An EOR also paves the way for you to hire in countries with no legal entity present and can also help you register your business. A PEO requires you to have a legal entity wherever you want to set up your business. This is because a PEO is not legally mandated to hire employees; they will require your registered company to do that.
In addition, a PEO requires you to have a minimum number of workers (5 -10 employees) established in your company before they can take up HR-related functions and render employee benefits and packages. An EOR gives more flexibility in the number of employees to work with. EOR does not require a minimum number of employees to start operations.
Control
PEOs offer better control of employees' operations as their main task is to execute HR duties and other associated services.
On the other hand, an EOR gives you less control over your employee. As a legal employer, employees have more access to the EOR than the actual employer.
Both PEO and EOR offer some similar benefits. But an EOR offers more in-depth service than a PEO. Though a PEO carries out payroll and tax processing, they don't handle tasks that come with an employee's period but merely process them. Being co-employers, PEOs tend to offer expert advice from their wealth of experience that benefits the business.
Services
Additionally, PEO renders services to small and mid-sized businesses to efficiently supply labor to the business.
On the other hand, an EOR can work with any business size and hire employees that match the needs of your company while still maintaining compliance.
Cost
For businesses on a low budget, going with a PEO might not be the right choice. PEOs offer a flat fee structure for every employee in a company and are expensive for a long-term partnership.
On the other hand, EOR offers cheaper rates for the employees, and EOR also covers the employees' insurance benefits as a legal employer. But with PEO, you are required to offset the insurance benefits.
PEO vs. employer of record: how to decide
You should carefully consider the roles of each service provider, the budget, the size of the company, and your needs.
If you plan on creating entities in different localities and establishing your in-house human resource team but need to delegate some human resource-related duties: PEO is preferable.
If you desire to expand your business into new markets without establishing an entity – where you must comply with unfamiliar employment and tax regulations and hire workers – EOR is preferable.
Services PoweredUp Consulting provides
PoweredUp Consulting is an employer of record in Nigeria. We help businesses with no legal entity hire and onboard workers in Nigeria. We offer world-class employer of record services and ensure your business remains compliant with state and federal regulations at the best possible price.
If you need to expand your business into Nigeria, we would love to help you achieve your goals by employing the best talents in the country. Why not get in touch with us and discover our employer of record solutions tailored to manage your workforce?