July 26, 2023
Posted by:

Mohammed Abiola

Category:

Competitive research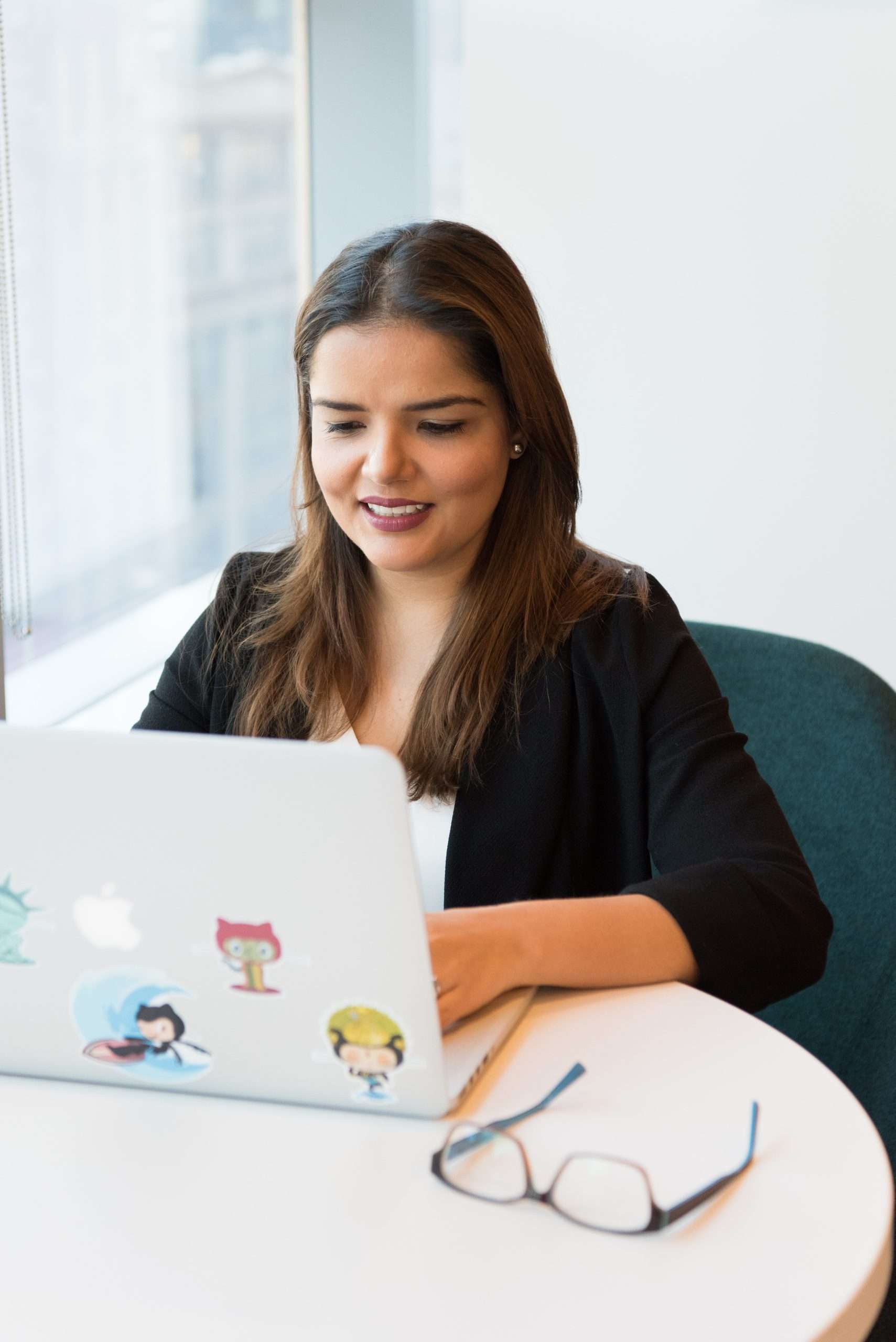 No organization's 100% dependent on artificial intelligence for full operations, not presently or in the future- hence, human resource specialists remain a critical part of an organization. Without human resources, a company will remain unproductive and stagnant. In the heart of human resources, we have the human resources department, which is further segmented down to the human resources specialist. They are the individuals who perform highly specialized operations concerning employee management. HR specialists are vital to any organization that places people first.
This article will discuss the essentials of a human resources specialist, their roles, skills, and how to become an HR specialist.
What is a human resources specialist?
An HR specialist is a subset of the human resources department that specializes solely in one aspect of human resources management. The human resources department was previously known as the personnel department. However, as organizations began to expand and different functions began to spring up, the human resources department evolved to cater to employees' needs and resolve disagreements between employees and management.
HR specialists perform pivotal tasks such as recruitment, hiring, termination, compliance, employee benefits and compensation, and human development and training. In general, the HR department deals with everything related to employees.
The human resources department has expanded to include different units, including the human resources specialist. An HR specialist is highly trained to perform a particular human resources role. This means an HR specialist is an authority in a particular field, this can be in recruiting talented individuals, training and up-skilling employees, compliance with laws, or administering benefits and compensations.
Though HR specialists are highly sought after in different sectors, they are more likely to work for larger organizations: As they have the capacity and large workforce to afford them. On the other hand, smaller companies are less likely to hire HR specialists due to their limited budget and small employee size. An HR generalist is a better fit for smaller organizations. They provide general HR services in contrast to the streamlined services of an HR specialist.
HR specialist roles and responsibilities
Employment
Employment is one of the core functions of a human resources specialist. It involves selecting the most qualified candidate out of a pool of candidates that fit a particular job description. An employment or recruitment specialist works with the hiring manager to conduct the hiring process. The duties carried out by employment specialists include:
Identifying empty roles
Creating a job description
Advertising job openings on different job boards, social media or partnering with an employment agency
Screening of resumes
Conducting interviews
Pre-employment exercises and background security checks
Giving out job offers
Onboarding
Employee relations
An employee relations specialist intervenes and resolves conflicts that may arise between managers and employees. Tasks are:
Actively participate in mediating disputes
Negotiate with labor unions over employee-related
Develop strategies to resolve employee grievances
Negotiate with labor unions over contracts
Promoting workplace health and safety concerns among employees
Benefits and compensations
Benefits and compensations Specialists manage employees' compensation and benefits. They ensure the compensation and benefits fit the employee's needs. Tasks include:
Develop personalized compensation and benefit packages
Construct a salary structure that best suits the employee
Manage bonuses and welfare
Job analysis
A job analysis specialist manages and documents all information that relates to job openings. Such tasks involve:
Identify and develop job description
Maintain employment records
Develop training materials for seminars and workshops
Training and development
As a training and development specialist, you will develop learning materials and conduct training programs to develop employee skills. These tasks include:
Identify employee training gaps
Develop strategies for training programs
Formulate stimulating learning materials
Work with training instructors to implement a training and development program
Compliance
HR specialists ensure the company's compliance with the law at both the federal and state levels. The responsibilities include:
Maintain tax compliance at both the federal and state levels.
Maintain compliance with employment and labor laws
Stay up-to-date with financial and employment laws
Skills needed to become a Human Resources specialist
The skills of HR specialists vary depending on their area of specialty. Hence, each specialized field requires some inherent skill sets for an HR specialist to function maximally. Here are some generic skills for HR specialists listed below:
Communication
The ability to communicate with employees helps foster a good working environment and relationship to meet business goals. Good communication skills help HR specialists develop employee relations, acknowledge employee concerns, and formulate solutions to disputes.
Interpersonal skills
Human resources involves constant face-to-face interaction with employees. HR specialists need interpersonal skills to build strong working relationships with employees and collaborate with team leaders to foster growth and productivity in business.
Digital skills
HR specialists must have a good working knowledge of technical HR tools for better productivity and employee management. These HR tools/software include a human resources information system (HRIS) to store employees' information, an HR payroll system to automate employee payrolls such as structured salaries, taxes, benefits, and compensations, and a talent acquisition system to automate recruitment.
Training and development skills
Constant training and development of employees ensure they remain updated with changing trends and, in the process, improve organizational output. As such, HR specialists must possess training and development aptitude to assess employee training needs, design educational learning material, conduct training programs, and evaluate the performance of employees post-training.
Recruitment skills
Recruiting the right candidate is important for the continued functioning of an organization. A core function of the HR department is the recruitment of suitable candidates. This means the HR specialist should be an efficient recruiter. And should possess skills to create a self-explanatory job description, screen job applications, interview qualified applicants, and select and onboard the new hire.
Decision-making skills
The ability to make and take decisions daily is a requisite skill in human resources. HR specialists need to have good decision-making capacity. This skill comes in handy when evaluating training needs, hiring candidates, and updating policies in favor of the company.
Management skills
For companies to succeed, there must be effective management practices in place. HR specialists should possess excellent project management skills– from initiating, planning, and implementing to completing projects- and time management skills.
Educational requirements needed to become an HR specialist
Individuals with career prospects as HR specialists need to first complete a bachelor's degree in human resources, business administration, or another relevant Field. Having an MBA will be an added advantage. Though most companies place more emphasis on experience and skills, you can start your HR specialist journey by considering entry-level positions. Also, you can improve your competency through certificate programs.
How to become a human resources specialist
There's no one size fit path to becoming an HR specialist. One can start the journey of becoming an HR specialist in different ways: as an HR assistant, line manager, and HR generalist. However, there are basic steps to take to kick-start your HR specialist career, which is largely dependent on your educational background, opportunities, and expertise.
Here are the steps to becoming an HR specialist:
Get a degree in a relevant Field
To kick-start your career as an HR specialist, you need to first obtain a degree specifically in human resources, psychology, management, business administration, or other related studies. Throughout your study, you will gain the fundamental skills needed for firm knowledge relevant to the field.
Also, at this point, you need to develop your skills by taking advantage of conferences, and seminars, and getting acquainted with HR tools and software. Likewise, you need to hone your professional soft skills in communication, conflict resolution, and ethics. As these skills are highly sort after, possessing them will help you stand out and advance in your career.
Gain practical and professional experience through internships
As you are on your path to becoming a specialist, you need to develop professional and practical experience with real-world applications. You can achieve this by pursuing an internship with local businesses within your location or volunteering as an HR liaison officer on your university campus. Internships offer great opportunities to gain on-the-job experience, which is fundamental to your HR career.
Network with professionals in the Field
Develop a valuable contact list by networking with professionals in the field. Having a great network may help you land a great job, learn from experts, gain important insights into the industry, and learn a new HR skill. You can network by connecting with HR professionals on LinkedIn and joining HR groups on LinkedIn and Facebook. You can gain memberships from HR professional organizations and attend events and conferences to build your network's contact list.
Apply for an HR specialist job
After graduating from your bachelor's degree program, and having developed your skills, you can start applying for HR specialist jobs. Utilize large job boards such as Indeed and every other relevant website, and reach out to your connections about openings; their companies may have vacant positions that you can apply for. Once you have seen job positions of interest, tailor your resume to highlight your skills and include the experiences you gained during your internships and volunteering. Apply and prepare for interviews.
Pursue relevant certifications
Once you have obtained a position as an HR specialist and acquired the necessary skills, work on developing yourself professionally. You can develop your professional competencies, stay updated with recent trends, and build up your portfolio by pursuing professional HR certifications or advanced educational degrees. Acquiring these certifications can fast-track your promotions or even help you get a bigger role in larger companies. You may consider these certifications:
The Society for Human Resource Management-Certified Professional (SHRM) Certifications,
The Society for Human Resource Management-Senor Certified Professional (SHRM-SCP) Certification
Professional in Human Resources Certification International (PHRi)
Association Professional in Human Resources International (aPHRI)
Certified Professional in Learning and Performance (CPLP)
Global Professional in Human Resources (GPHR)
Senior Professional in Human Resources International (SPHRi)
They are all recognized both internationally and locally.
Key human resources specialist interview questions
To ace your HR specialist interview, you need to prepare adequately for the interview. Here are some questions that can help you prepare for your HR specialist interview:
Can you tell us your greatest challenges as an HR specialist and how you overcame them?
Can you tell us how you perform under pressure?
Why should we consider you for this role?
Can you tell us how you resolved a workplace conflict?
What are your greatest strengths and weaknesses?
What HR software or tool best fits your expertise level?
What makes a good HR specialist?
How would you design a new employee onboarding process?
How would you conduct an employee skill gap analysis?
Can you explain how you implement training programs and how you analyze their effectiveness?
Frequently asked questions on how to become a human resources specialist
Difference between HR and HR specialists
A human resources department in a company takes over human resources management such as recruitment, onboarding, training, payroll, compliance with labor and employment laws, and every other employee-related matter. On the other hand, an HR specialist is a subdivision of the HR department. A specialist performs a particular human resources function. 
Is there a difference between a human resources specialist and a human resources manager?
Yes, an HR specialist is different from a human resources manager. While a human resources specialist focuses on a particular area of human resources, HR managers administer all human resources functions.
How long does it take to become an HR specialist?
It takes 4- 6 years, depending on the educational path, to become a HR specialist. While some choose to start their HR specialist career with a bachelor's degree, which lasts for 4 years, others may advance their educational qualifications, which may require 1 or 2 years before jump-starting their HR career.