INTRODUCTION
Effective teamwork and collaboration are fundamental to achieving organizational success. This comprehensive training program is designed to empower individuals, teams, and leaders with the skills and knowledge needed to build strong, cohesive teams, foster collaboration, and enhance overall productivity and performance.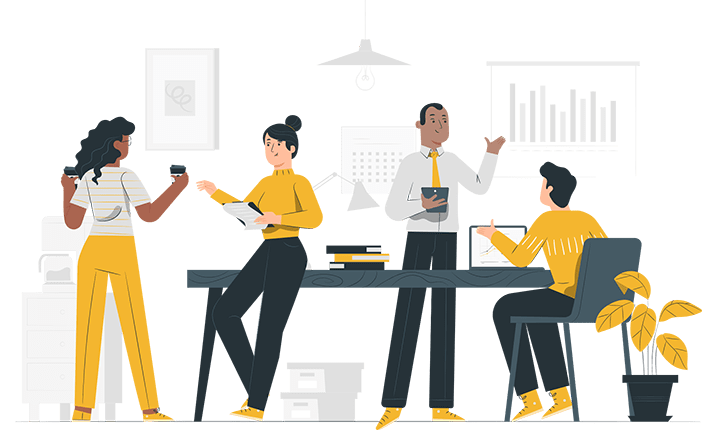 Why Choose Our Program:
Enhance teamwork and collaboration skills.
Build strong, cohesive teams that work together efficiently.
Improve communication, problem-solving, and decision-making within teams.
Foster a culture of trust, inclusivity, and accountability.
Adapt to virtual and remote team collaboration effectively.
Networking
Certification Upon Completion
THE TRAINING MODULES
This training is designed for:
Team Leaders and Managers
Team Members and Individuals
Project Managers
Business Owners and Entrepreneurs
Anyone interested in improving team dynamics and collaboration skills
Physical, Lagos and Abuja
Registration Deadline: [2 weeks before training]
Duration: 2 Days
Date: Wednesday 24th and Thursday 25th April 2024.
Time: 9am – 4pm
Fee: N120,000 (One Hundred and Twenty Thousand Naira only)
P.S. Join us in this interactive training program to transform your teams into high-performing, collaborative units that drive success and innovation within your organization!!
Registration:
Secure your spot today by registering with the form below. Limited seats are available, so don't miss this opportunity to revolutionize your organization's growth strategies.
This training program can be customized to your organization's specific needs and can be delivered through in-person workshops, online courses, or a blended learning approach.
For inquiries or assistance, please contact us at [info@poweredupcon.com] or [+234 814 241 1090].
We look forward to welcoming you to this transformative training event that promises to equip you with the tools and knowledge to drive your MSME towards unparalleled success.
TO REGISTER
Make payment to;
Account Name: PoweredUp Motivational Services*
Account Number: 001 621 9233.
Bank Name: GTB
After making payment:.

Send your Name, Phone number and email to;
info@poweredupcon.com
Or send to: 0814 241 1090
For More Details: call 0814 241 1090.