June 1, 2023
Posted by:

Mohammed Abiola

Category:

Competitive research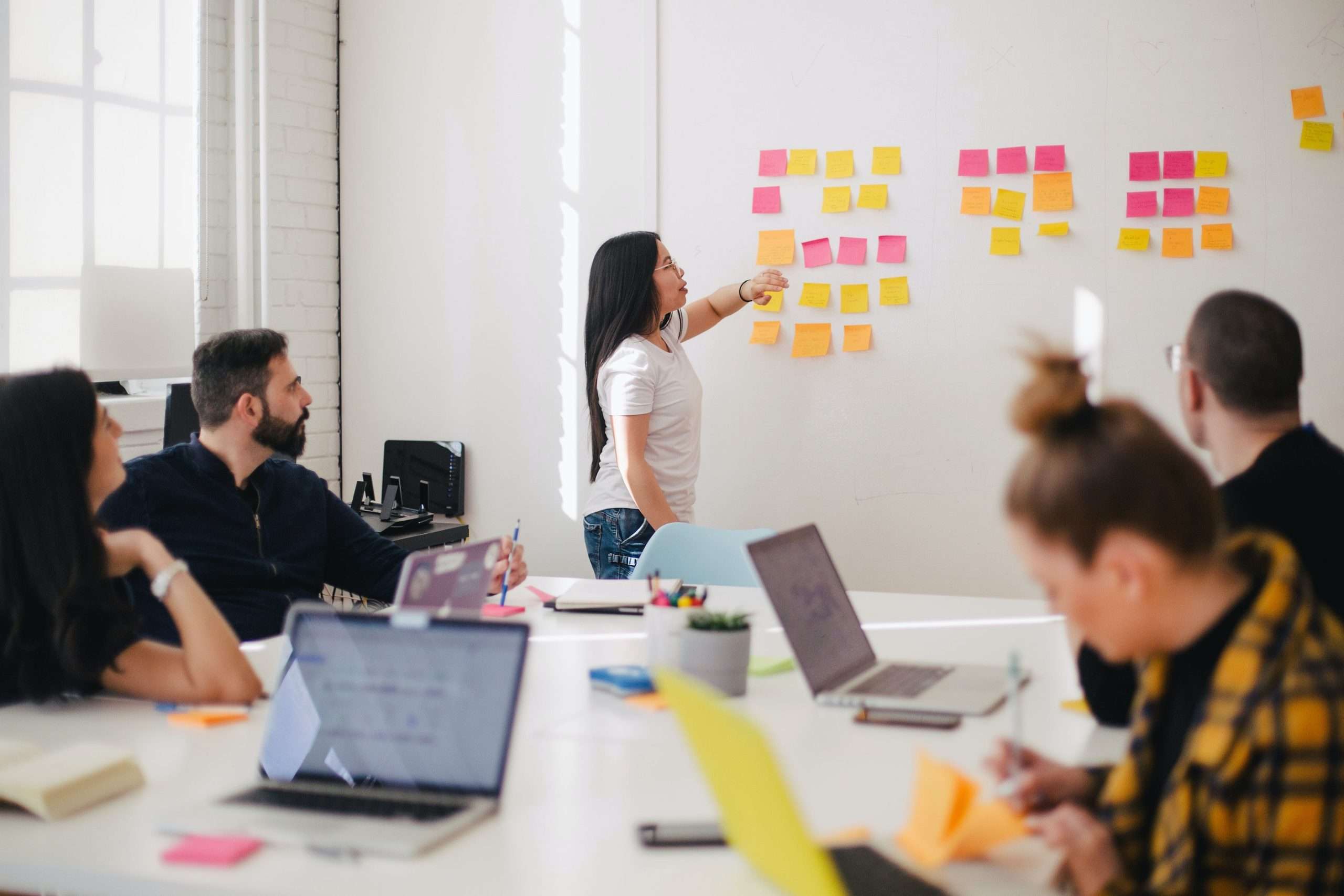 Who is a training and development specialist?
If you are passionate about career development, and helping people develop new skills to work efficiently, then a training and development specialist is a good fit for you. A training and development specialist is also called a training specialist, a learning and development specialist, or a training consultant. They offer specialized training to employees to gain adequate skills and knowledge.
A training and development specialist assesses the training needs of employees, develops a training plan, and executes and coordinates employee training programs.
Training specialists must be knowledgeable about learning trends and the skills every employee must possess to deliver efficiently. They must consider every trainee's skill deficit and create learning materials, instructional materials, and course modules that apply to them. A training specialist uses surveys, questionnaires, interviews, or other relevant methods of collecting data to assess employees and design programs to meet that need. They work with human resources to plan and administer personalized programs.
For businesses, having a training and development specialist is essential. A training and development specialist will help you improve your employees' skills to match the latest industry-required skills, boost employees' productivity and performance, and improve business profit-making.
Personality traits of training specialist
Extroversion
A training and development specialist is seen as a people person. They interact with everyone in an organization. Also, they have great personalities, are extroverted, and are passionate about teamwork. And they are fun to be around, confident and can keep discussions ongoing.
Creative
Training specialists give birth to new and innovative ideas to achieve their goals. They effortlessly develop new concepts of teaching or training and design practical methods for their training programs. Their creative personalities make them ideal for the role of training instructors. They are open to new ideas and concepts. Generally, they are dynamic critical thinkers and do not adhere to routine instructional training methods. They experiment with different training techniques, pick the best, and optimize it for optimal results.
Collaboration
Training specialists are collaborative, which makes them great team players. The role of training and development requires specialists to interact more with employees, consult with management, and work with other experts to achieve the company's goals. Their collaborative spirit is necessary to help them assess, plan, and deliver training content.
Roles of an employee training specialist
Assessment of training needs: a specialist evaluates employee training needs through surveys, consultations, and interviews with employees and managers. The specialist gathers information to assess the strengths and weaknesses of the employees.
Formulation of training materials: the specialist uses the information gathered from the appraisal to create custom training manuals for the employees or review materials developed by instructors. The training material can be in the form of self-guided books, handbooks, or documentation.
Create a training program plan: a specialist formulates a training program plan based on the needs of firms. The training plan or schedule can be monthly, quarterly, or annually. The training plan should fit the staff's needs based on assessment, the organization's budget and objectives, and business trends.
Developing training approaches: specialists consider and prioritize training approaches with optimal returns. These approaches or methodologies include group discussion, one-on-one training, video, simulations, lectures, role-playing, or online.
Training set-up: Specialists are required to set up the training room with the appropriate equipment.
Training: a specialist delivers training programs using different teaching approaches or methodologies, coordinates the training programs, supervises training instructors, and refers them to tools and manuals to improve future performance.
Maintain records: a training specialist keeps records of the training in terms of the number of attendees, time, and dates.
Evaluation of training: a training specialist evaluates training effectiveness by reviewing feedback from participants and the manager to make appropriate improvements to areas of attention. Specialists use key performance indicators (KPIs) like, participant satisfaction, job performance, and training turnover rate, to measure the effectiveness of the training program.
Onboarding: specialists develop onboarding programs for new employees to inform them of the organization's practices.
T&D specialist education requirements 
Most firms require a bachelor's degree in human resources, education, training and development, business, instructional design, or computer science. Most companies consider individuals with a computer science background because of the impact of technology on training and development.
Work experience is vital for T&D specialists. Most hiring companies consider candidates with appropriate work experience in the same field. Because a training consultant must create an instructional manual, handle the training, and do so much more, they should have industry-related knowledge.
Skills required to become a T&D specialist
Communication skills: training and development specialists must have exceptional communication skills. They must be able to effectively communicate in the language of instruction, which is the English language, to their audience. Specialists must also be effective listeners to assess the impact of their training.
Interpersonal skill: training specialists with exceptional interpersonal skills enables them to interact effortlessly with people and makes them stand out. Trainers with interpersonal skills easily foster a strong bond with their trainees, course instructors, and other team members. Interpersonal skills enable specialists to deliver their training. In addition, interpersonal skills help them acknowledge the needs of their trainees and work towards improvement.
Technical skill: with fast-paced technological developments, training specialists must know about learning software to foster and complement the training. This skill helps them construct e-learning modules and handle technology-based tools for training and online training courses.
Analytical skills: training and development specialists must effectively analyze information. They evaluate training methods, materials, and programs and select the most suitable for a particular need. This process is necessary when designing custom training programs.
Instructional skill: training specialists determine the best teaching technique for training employees. They use different teaching techniques and adapt them to meet the needs of their trainees.
Do you need a training and development specialist in Nigeria? Learn more about how PoweredUp Consulting can help you.
Planning to hire a training and development specialist in Nigeria can be challenging, as there are several processes you need to navigate to find the most qualified candidate.
PoweredUp Consulting experts offer quality training and development services. We will assess the needs of your employees, design custom-made instructional material, and deliver custom training programs to improve your employees' industry-tailored skills.
Frequently asked questions about T&D specialist
What is the career path of a training specialist?
First, define your goals, then assess your skills to see if they match the skill set required for a training specialist. Get a bachelor's degree in Human resources, Education, Instructional design, Training and development. Gain experience by starting with an entry-level position, building up your expertise and experience. Finally, get a professional certification.
What is the difference between a training specialist and an instructional designer?
A training and development specialist assesses, creates, delivers, and coordinates custom programs to improve employees' skills, while an instructional designer designs and develops learning content, m, and manuals for training.
What is a T&D specialist?
A T&D specialist is another name for a training and development specialist.