August 30, 2023
Posted by:

Mohammed Abiola

Category:

Uncategorized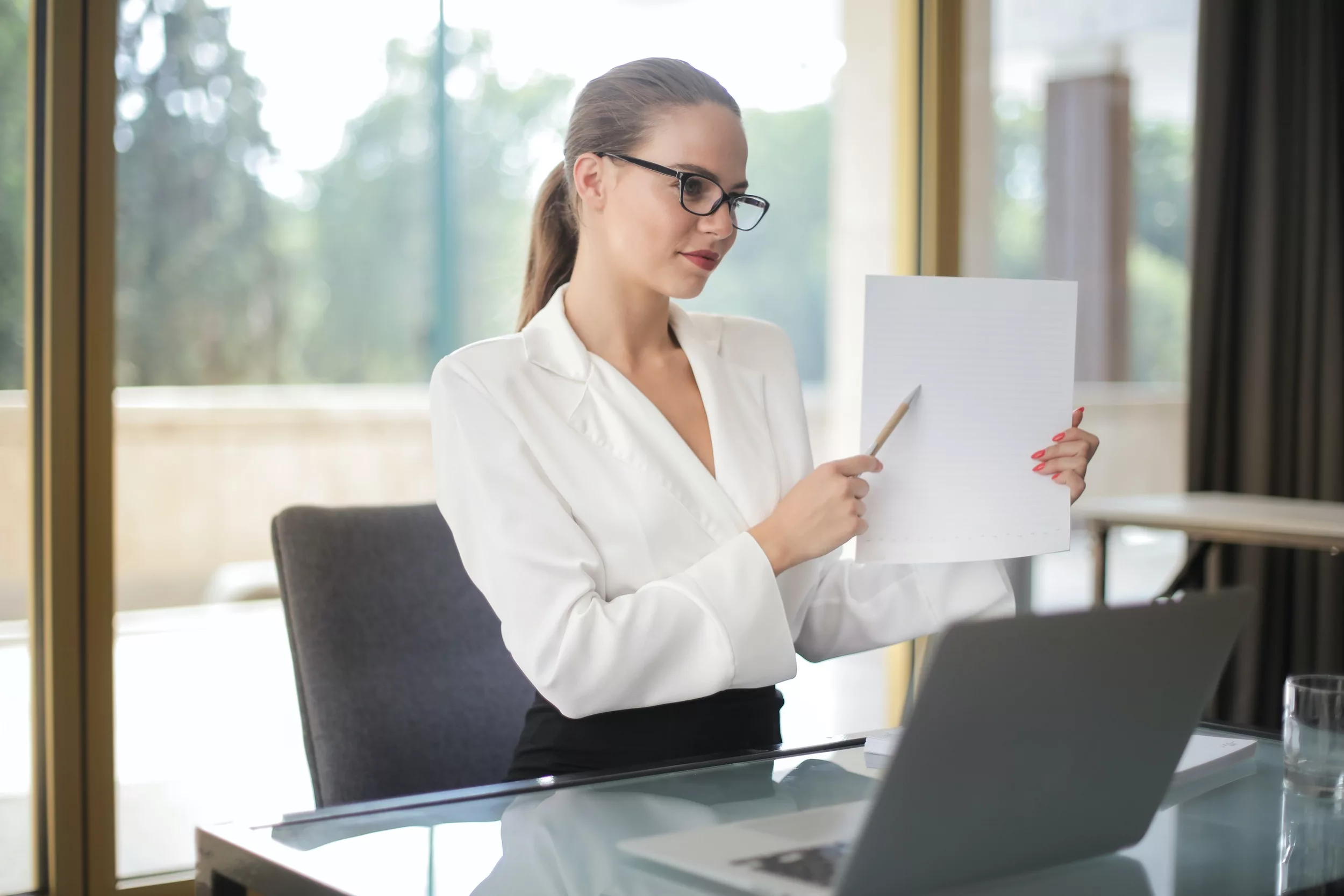 In the heart of any company lies the human resources department. They handle lots of human resources-related tasks for the overall benefit and progress of the company. The HR department helps companies define a productive workplace culture by recruiting, retaining, and engaging high-profile employees. A Human resources (HR) manager is a key HR professional found in almost every industry and is responsible for recruitment, benefits, maintaining workplace diversity, and managing HR staff and employees.
Are you passionate about assisting people and always seeking innovative ways to help them grow? An HR manager role can just be right for you. Let's explore further in detail what it means to be an HR manager, what they do, and specifics on how to become an HR manager.
What is a human resource manager?
Human resources managers are responsible for all day-to-day operations of the human resources department in every organization. These operational roles include creating new and clear company policies and ensuring they are followed; recruiting and hiring new staff; bridging the communication gap between employees and management; monitoring employee training and development; conducting performance evaluations; supervising compensation; and maintaining a safe work environment.
HR managers can be found in different sectors, like industries, hospitals, government agencies, and schools. In small organizations, they are mostly the highest-ranking HR staff, with HR administrators, HR specialists, and generalists reporting directly to them. While, in larger organizations, they are more likely to work under HR directors, HR vice presidents, or chief people officers.
What does an HR manager do?
HR managers develop and direct policies and procedures that benefit employees and organizational success. Depending on the size of the company, HR managers perform many duties.
In smaller organizations, the duties performed by HR managers are related to HR generalists' responsibilities. On the other hand, they perform more strategic and streamlined roles that are core to the company in larger companies.
Their daily activities are more inclined toward overseeing the implementation of strategies and policies. Key roles and responsibilities of Human resources managers include:
· Employee relations
· Appraising training outlines and overseeing training and development programs
· Conducting employee performance assessments
· Managing employee benefits and compensations
· The recruitment and interview process for new employees
· Maintaining compliance with regulations
· Designing effective HR policies
· Develop onboarding and termination strategies
What skills make a good HR manager?
HR managerial positions require a plethora of skills to manage people and boost organizational productivity.
Qualifications to become a human resource manager
· full grasp of HR policies and regulations.
· ability to learn and put into effect new HR skills and trends.
· full knowledge of labor and financial laws.
· ability to present your findings in a clear and defined state across multiple channels and departments.
· ability to motivate people to explore new ways of developing new skills in addition to their current ones.
Human resources manager soft skills
· Excellent verbal and written communication skills
· Empathetic skill
· Organizational skill
· Decision-making skills
· Problem-solving skills
· Leadership skills
· Strong work ethics
Human resources manager's hard skills
· Business management skills
· Finance and budgeting
· Recruitment and selection
· Training and development
· HR software
· Onboarding
· Employee relations
How much does a human resources manager make?
Human resources managers' salaries are dependent on some factors like the location of the company, degrees and certifications, length of experience, and the size of the company. The salary that smaller firms pay will most likely be different from the salaries received by HR managers in larger firms. In Nigeria, the average salary for an HR managerial position is ₦2,332,340.
Human resource manager career path
Normally, human resource managers start their careers with entry-level roles such as HR specialist, training management assistant, human resources assistant, or HR generalist. Starting at this level equips you with the skills to build your portfolio for bigger roles.
Positions that HR managers may progress to include HR director, chief human resources officer, or vice president of human resources. It is worth noting that this career progression from HR manager to a higher position is dependent upon the size of the organization. For smaller or medium-sized companies, the position stops at HR manager, while for larger companies, there's room for career advancement.
How to become an HR manager
Earn a degree
To start the journey to an HR manager position, you need to get a Bachelor's degree in relevant fields: Human Resource Management, Business Administration, or Finance.
During your study, you should seek out internships or volunteer roles in human resources to give you real-life experience as a human resources personnel because, in reality, companies will prefer individuals with minimum experience to fill up entry-level roles than those with none. Through internships, you get to learn more about labor laws, formulating and enacting HR policies, employee relations, payroll, and benefits.
Some organizations may require a master's degree to be eligible for the role. You can get your master's degree after gaining some experience as an entry-level human resources professional. Courses you may consider for a master's include business administration for an MBA, human resources, or employee relations. You can opt for an online MBA where you take online courses instead of attending a physical class to give you time to focus on your profession while learning at your pace. Ensure you have the required degrees before seeking to be a human resources manager.
Acquire certifications
Certifications are vital if you are serious about being an HR manager. They not only add value to your profession but also demonstrate your expertise in the HR field to both your networks and employers. Companies prefer HR professionals with certifications to those without them.
Certifications give you the opportunity to learn new skills and become familiar with new dimensions of laws and trends that you can introduce while working as an HR manager. Adding certifications with other requirements like a master's degree and experience places you at a better edge for consideration for an HR manager role. Some certifications you may consider:
Society of Human Resource Management Certified Professional (SHRM-CP)
Certified HR Manager (CHRM)
Professional human resources
Associate professional in human resources international (aPHRI)
Gain valuable experience
Setting out as an HR manager requires at least 5+ years of experience as an HR specialist or generalist. Such experience over the years builds your confidence, your skill sets, and your leadership skills
Apply for human resources manager roles
Once you have gained the right qualifications and are confident in your experience and skills required for an HR managerial role, you can start your applications.
First, you need to identify the source to find vacancies for the position. You can get information regarding companies that have openings for the role on job sites like Indeed, Glassdoor, and others.
Afterwards, you need to understand the job description; don't skim through but thoroughly read the details. With the information you have gathered, create a detailed CV that showcases your career objectives, experiences, qualifications, and skills. In addition, ensure you optimize your CV to suit the applicant tracking system (ATS).
Follow this with an elaborate but concise cover letter that shows the challenges you have faced and how you have managed them. Apply to as many companies as possible to increase your chances of getting interview invitations.
Interview questions for human resources manager
To get through your interview, you should prepare for it. You can do this by listing out possible questions and answers. You can practice with your friends or family. However, ensure your answers are genuine and thorough. Let's check out some interview questions that can help prepare for that interview
What is the difference between a group and a team?
Have you been part of a team? Can you tell us how you contributed to the success of the team?
What motivates you as an HR manager?
How did you scale your team through hurdles as a project leader?
Why should we consider you the best fit for this job?
How do you stay current with the ever-changing trends in the industry?
When and how do you delegate responsibilities to your team members?
HR manager vs. HR director
A human resource manager focuses on the day-to-day operations of the HR department. They ensure the strategic plans are followed to the core. They are involved in supervising staff, making personnel decisions, and delegating roles to the junior staff while ensuring they maintain a high level of efficiency.
On the other hand, the HR director is involved in a more strategic and business-oriented role. They oversee the HR manager, take part in decision-making that positively contributes to achieving the organization's goals and missions, and develop strategies and policies for the company.
HR manager vs. HR business partner
While the HR manager focuses on the human resources aspect of the company, the HR business partner focuses more on the business aspect.
HR business partners work with other sectors apart from the human resources department to coach and train employees for better engagement and functions.
HR manager vs. HR coordinator
In organizations, HR coordinators perform administrative roles that support the human resource manager in handling human resources tasks. They do not oversee other employees compared to HR managers. HR coordinator works based on the directives of HR managers. In contrast, HR managers schedule and delegate duties to the HR staff.