August 14, 2023
Posted by:

Mohammed Abiola

Category:

Uncategorized
Human resources professionals are important features in every organizational setup. Their diverse responsibilities come with a diverse set of skills. If you plan on becoming a human resources professional, you need to develop some vital human resources skills.
Here's a comprehensive guide to some of the HR skills you need to work in the human resources department.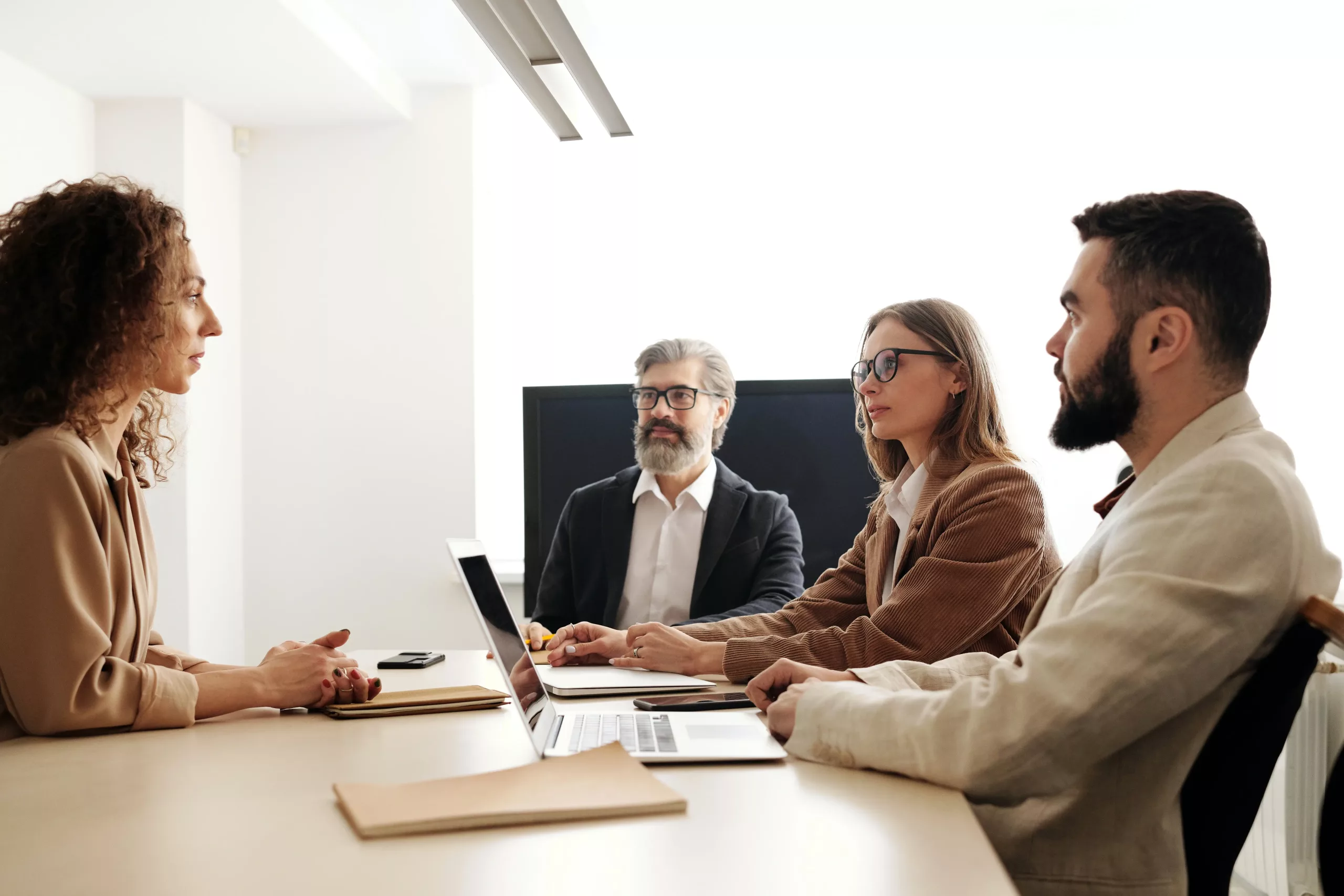 What are human resources skills?
HR skills are the abilities and competencies that enable an HR professional to execute a specific HR duty effectively. This skill set is a requirement for every HR professional to possess in order to perform their roles. Some of these skills are learned in the classroom or through training, while others must be self-developed. Hence, HR professionals should constantly be in a state of continuous learning.
HR skills and abilities are generally grouped into soft skills and hard skills.
Soft skills are essentially the abilities that are related to how an HR professional works and interacts with other people. They are also known as people skills, power skills, core skills, or emotional intelligence, and are easily transferable from one position to another. These skills are based on personality; however, they can be developed over time through training for individuals that lack such a personality to express these skills. Possessing soft skills is vital to forming strong relationships, resolving conflict, and adapting to cultural or office disruptions. Examples include communication, interpersonal skills, conflict resolution, employee relations, collaboration, critical thinking, etc.
whereas hard skills, also referred to as technical skills, are abilities that are acquired or learned through education, training, or experience that enable one to perform a specific role. Examples of hard skills for HR professionals include the use of human resources software, project management, performance evaluation, training, and many more.
Human resources skills and competencies every HR professional must have
Though different teams in an HR department have different responsibilities, every HR professional needs to have general skills independent of the team or specialty. Here are some key HR skills for every HR professional:
HR analytics and reporting skills
Big data is the new buzzword in the HR department. Companies are looking for ways to maximize data to hire competent candidates, retain top talent, and reduce the overall turnover rate. These data are collected constantly based on employees' skills, location, department, benefits, and salaries. HR analytics can use this data to identify trends, patterns, or cycles and make informed decisions on policies that shape the organizational culture to improve talent development and retention.
In addition to having good analytic skills, an HR professional also needs to have good reporting skills. You should be able to communicate your findings in beautiful and easy-to-understand dashboards and read and explain your insights. Your reports should be well-crafted and convey the information you found.
Communication skill
The ability to communicate effectively is a key skill required not only in the HR department but in every career. Every HR professional must be an effective communicator, both in tone and body language. Employees meet their HR professionals for advice, information, guidance, and even counseling; hence, you need to have good communication skills to handle these situations.
You should be aware of your body language and tone. Don't use the wrong body language or a harsh tone when interacting with employees. Bad body language will signal to them that you are unapproachable, and they won't get the needed solutions from you. Show empathy, genuine interest, and concern for their needs and grievances.
Likewise, an HR professional will also need to communicate with the company's top management and stakeholders. You have to show leadership skills and speak with authority when dealing with them to leave a positive impression. Don't withhold information when communicating with them; that will come off as unprofessional.
Communication doesn't revolve only around speaking but also writing. As an HR professional, you will need to write emails, handbooks, and contracts, among others. You should be able to write concisely and comprehensively. For example, your emails should possess a professional tone and clearly state the information you need to pass along. Don't bore people with long emails full of fluff and grammatical errors. Before sending out emails or any other written work, ensure you go through the spelling and grammar and make corrections where appropriate.
Talent development and coaching skills 
Another top HR skill is training and development. The HR department uses performance management to monitor and evaluate employees' skills and performance. Through KPIs derived from performance management analysis, HR professionals can leverage the information to improve engagement, productivity, recognition, and retention. And boost low-performing employee productivity through custom-made training and development programs.
Besides, HR professionals need to develop coaching skills to enhance their ability to guide employees to better align their skills to meet the goals of the company. HR professionals should have the foresight to identify individuals with the potential to get promoted. Once you identify them, coach them to develop the skills they will need for that position by assigning roles to them and assessing their performance. These coaching skills can be learned on the job or through coaching training by an external professional.
Legal skills
HR professionals should have an understanding of legal regulations about labor laws, financial regulations, and compliance at both the state and federal levels. Professionals with broad knowledge of these laws will ensure that the company's policies and practices comply with the legal standards to prevent legal risks. As laws tend to change over time, HR professionals need to stay informed of such changes and take proactive measures when they occur.
Business acumen 
As an HR professional, you should have business acumen. This will help you understand the business model, how it operates, and the objectives and goals. With this, HR professionals can operate alongside stakeholders and managers to develop growth strategies for the success of the business.
Strategic thinking
Strategic thinking is one of the core skills of the HR department. It helps HR professionals develop new ideas or strategies that align with business objectives. The human resources department is not a standalone department but is part of the big picture and thus needs to participate fully in taking critical decisions. Critical thinking comes into play when making decisions on when to hire, how to interview and evaluate a candidate, the right time to terminate an employee's appointment, ways to negotiate with employees, and so much more.
Command of HR's digital tools
The HR department has moved from a paper and pen interface to a digital interface. Every HR task—whether it be recruitment, payroll, employee records, benefits, compensation, or scheduling—can be automated using the software. Having a grasp of HR tools such as human resources information systems makes work more efficient and effective.
Employee relations  
Employee relations are the core mandate of the HR department. For a healthy workplace environment, there must be a healthy employee-employer relationship. It is one of the duties of HR professionals to secure such a connection and maintain a positive workplace culture. As an HR professional, you should be able to resolve conflicts that may arise, create good perks and benefits to douse employees' concerns regarding benefits and compensation, and also develop positive policies that foster a culturally diverse workplace.
Time management skills  
Time management is one of the essential skills of an HR professional. They must be efficient and reliable when it comes to time-bound tasks. Nobody will appreciate an HR professional who fails to meet deadlines or delays in discharging duties. HR professionals should ensure timely disbursement of payrolls, perks and benefits, leaves, and other benefits.
Recruitment and selection
Recruitment and selection are fundamental skills in human resources. HR professionals should have a clear understanding of the company's operations to develop strategies for attracting talents that fit the needs of the company.
Collaboration and teamwork
HR professionals should possess a collaborative and teamwork spirit. As the HR department is all about teamwork to help one another solve delicate issues that require strategic planning, each member of the team must be there for one another. No HR professional can work efficiently alone or in isolation, but collectively, they can be more productive and proactive.
Negotiation skills
Negotiation is one of the top skills that companies look for in an HR professional. Companies rely on their HR team to serve as a bridge between the company and its employees. HR professionals must be able to convince qualified candidates why their companies are a better fit for them compared to competitors. It comes into play when negotiating salaries, benefits, and compensation packages, resolving office conflicts amongst managers and employees, and creating a complaint contract. Negotiation will always be part of human resources, and HR professionals need to constantly upskill their negotiation art to fit whatever perspective is needed.
Adaptability and continuous learning skills
The HR field is an ever-evolving field, with new concepts, innovations, and technologies constantly being churned out. To keep pace, HR professionals have to avail themselves of their abilities to adapt to new changes quickly or risk being left behind. Also, they have to continuously learn new things that are capable of shaping the HR industry as well as the company. HR professionals can keep pace with changes within the industry and the legal structure of the country by reading the news, talking with professionals, listening to seasoned HR professionals, and attending events and conferences.
Final thoughts
The list above is a non-exhaustive list of skills HR professionals must have to scale through their day-to-day operations and effectively manage human resources. There are more skills HR professionals need, such as organizational and administrative skills, to remain organized and disburse their duties to meet the organization's needs.
However, due to the changing technological landscape, new HR skills are on the rise; hence, HR professionals should adapt to the dynamics and learn new skills to remain functional and effective.