June 9, 2023
Posted by:

Mohammed Abiola

Categories:

Competitive research, Franchising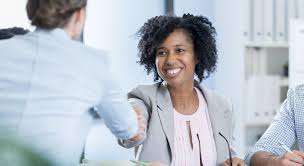 Sometimes, we tend to associate staffing agencies with an employer of record. Though an employer of record and a staffing agency have similarities- hiring employees- they have different purposes and characteristics. The main difference between an employer of record vs. a staffing agency is that an employer of record acts as a legal employer of workers, while a staffing agency recruits employees on behalf of the employer.
Hence it is vital to know the distinct features of an employer of record vs. a staffing agency.
This article will help you understand an employer of record vs. staffing agency, intent, and the roles each play in your business.
What is an employer of record?
An employer of record is a firm that handles employment-related tasks while the employee works for the client company. If you plan on hiring internationally without setting up a legal entity, go with an employer of record. An EOR makes acquiring talent in different locations seamless and manages tax and payroll to ensure your company observes tax and financial laws. Some of the services an employer of record provides are:  
Hiring and terminating of employee
Paying and Filing taxes
Payroll processing and payment of salaries
Managing and administering employees' compensations and benefits
Conducting security checks on employees
securing visas and work permits
What are the benefits of using an employer of record (EOR)?
There are several benefits attached to having an employer of record. An employer of record ensures your company remains compliant with the country's legal framework. An employer of record is responsible for staying up-to-date with any legal reforms that may occur at the state and federal levels. This minimizes the stress of companies learning about the ever-changing laws in different places and maintaining compliance with such laws. With this, the company focuses on day-to-day operations, while an EOR focuses on legal matters.
Outsourcing HR-related tasks to an employer of record saves time and money and allows you to focus on the core functions of your business. An employer of record will effectively manage tasks such as payroll, filing of taxes, filing of tax forms, paying taxes, keeping employee records, processing deductions, paying wages and salaries, and administering employees' benefits. These are some of the services you gain when you use an employer of record.
Setting up a legal structure and hiring international employees can be daunting, especially for companies looking to enter a new market and explore its benefits. However, large corporations can achieve this without much effort, but for small and medium-sized businesses, this can be challenging and expensive. Using an employer of record will help you tap into a foreign market and source quality talents that add value to your company.
What is a staffing agency?
A staffing agency is an organization that acts as a middleman between employers and employees. Staffing agencies connect an employee deemed fit for a specific role to the employer. Some agencies provide services for different industries, while others focus on specialized fields. Agencies offer services such as
Developing a job description
Advertising the job vacancy
Interviewing candidates
Selecting the most qualified
Staffing agencies provide three sets of employees for the hiring company:
Temporary: Staffing agencies recruit temporary employees to supply short-term services to the client company. The job duration for temporary workers is short. In some cases, such service of temporary employees is highly specialized such as tech-based skills.
Temp-to-hire: This set of workers has a longer duration than temporary workers but less than permanent workers. Staffing agencies employ and pay them, though they work for the client company.
Permanent or direct: workers hired on direct terms become permanent staff for the client company. The client company pays their salaries, and they enjoy the full benefits of a permanent staff.
What are the benefits of using a staffing agency?
The main benefit of using a staffing agency is the time and money it saves on hiring employees. Staffing agencies have repositories of employees to match a particular job specification. But if there is no match in their database, they look for external candidates qualified for the role. Staffing agencies reduce the burden of searching for candidates, conducting interviews with the selected candidates, and choosing the best.
They will carefully study your company and the position it needs. Accordingly, the agency develops a job description if it can't match anyone in its database with the role and places ads online for the vacancy. Then, the staffing agency conducts interviews and background checks on the candidates and selects the best for you to make your final choice as your preferred candidate. For small businesses, the staffing agency takes over employment tasks and lets you focus on running your business.
For larger businesses, a staffing agency relieves in-house HR of the task of recruiting and hiring employees while they focus on more employee-related matters.
The main differences between an employer of record vs a staffing agency
Permanent roles
If you need to fill a more permanent role in your organization, then an EOR is a better option. An EOR employs a permanent employee on your behalf. While an EOR manages the employee paperwork, such as security background checks, employment contracts and agreements, payroll, timing, compensation, and benefits, the employee works for the client company. An EOR relieves you of all employment-related tasks that can be tedious and time-consuming while you manage your company effectively.
On the other hand, a staffing agency employs workers for short-term positions. They do not manage employment-related paperwork. With a staffing agency, you will have to handle human resources functions.
Termination
When terminating workers, an employer of record is in the best position to do so. They ensure the termination process complies with the Labor Act. First, they issue a notification of termination, and afterward, the termination letter. Also, EORs deliver severance benefits that suit the client company to the affected employee.
While a staffing agency does not engage in terminating workers, that responsibility falls on the client company.
Cost-effectiveness
Both EOR and a staffing agency reduce costs and save time. However, hiring an employee in a different country can be difficult and risky.
To hire a foreign worker, you must set up a legal entity in that country, file for tax, pay payroll tax, comply with employment laws, and always stay updated with the ever-changing financial and regulatory laws. Failure to comply with the legal regulations of that country can have dire consequences. At this point, an EOR can ease the burden for you. An EOR will manage everything before you set up a legal entity. Engaging an EOR reduces the cost of setting up an entity, hiring employees, and hiring an HR team to handle the paperwork.
On the other hand, a staffing agency reduces the overhead cost of recruiting workers to fill an immediate role in your company. In addition, with a staffing agency, it is difficult to employ in a location where there is no legal entity present. As such, you need a legal entity for a staffing agency to recruit on your behalf.
Liability
Partnering with an EOR relieves you of the liabilities that come with employment issues. Plus, you will still maintain control over the day-to-day operations of the employees. Overall, the employee works for you, but the EOR assumes all legal responsibilities over the employee. With this in mind, your company is safe and free of any liabilities associated with employment in a foreign country.
However, a staffing agency does not assume the liabilities that come with employment. With a staffing agency, you will bear the responsibilities and ensure you comply with the employment laws.
An employer of record vs staffing agency, which is best for you?
Now that you know the differences between an employer of record and a staffing agency, you can decide which to use. Both firms are critical and can serve vital but different purposes. It is important to note that a client can benefit from both, depending on their needs.
A company steadily seeking to fill short-term positions within a short timeframe will derive many benefits from a staffing agency, as it can meet targets on short notice. An employer of record will be preferable if you seek to fill more permanent roles in locations with no business presence.
How can PoweredUp Consulting help you manage your workforce?
Hiring an employer of record can help you achieve your globalization agenda and position your company as a force in the global market. Seeking to employ in Africa, reach out to us today. We will make hiring, managing, and paying your workforce easy for your business.