Remote Employer of Record in Lagos, Nigeria: A Global Expansion Guide
July 3, 2023
Posted by:

Mohammed Abiola

Category:

Business plans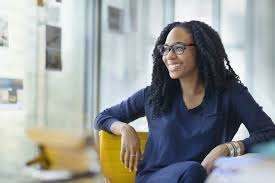 In the wake of the 2020 covid 19 pandemic, we saw the rise in remote working, once an eye-sore in the workplace amongst employers. This was also connected with more interest in the remote employer of record, especially in Lagos, Nigeria.
Remote work existed before the pandemic but was underappreciated. Employers' interest in the remote workforce has increased significantly in the last three years. As employers seek to expand into new territories, they seek out top talents not found in the local jurisdiction.
This article will provide information on what a remote employer of record in Lagos, Nigeria is and how it can help you manage your remote workforce to reinforce growth and expansion.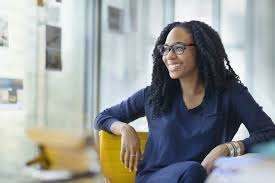 What is a Remote EOR?
If you consider running remote operations in other jurisdictions without intending to open a local office or subsidiary, you will need an employer of record.
A remote employer of record is legally recognized as a country's legal employer to hire and onboard remote workers on behalf of a company. Remote EOR ensures businesses have access to employees globally and provides streamlined solutions to employment challenges.
Employer of Record (EOR) Services for Remote Hiring
A remote employer of record makes hiring remote workers in any part of the country possible. Especially in countries where they have a legal entity, thus relieving clients of the stress of establishing an entity.
An employer of record simplifies employment processes regarding onboarding, payroll processing, filing of taxes, and employee benefits. Here are some services a remote EOR provides.
Maintaining legal compliance
Every global expansion plan comes with the intention of remaining compliant with local and federal laws. In an actual sense, a company in the US seeking to expand into an African country like Nigeria needs to set up an office to operate legally in the country.
This process is quite time-consuming and expensive, especially for small and medium enterprises employing one or two employees. Also, a business must be conversant with labor and tax laws at both the state and federal levels.
Because, if you fail to comply with the laws, you become liable to penalties, fines, and interest. To cut costs and remain compliant, businesses engage the services of EORs.
Employer of record companies are legally registered in the countries they operate in and are backed by the law to employ workers. With their expert knowledge of the legal requirements, EORs ensure businesses remain compliant in the environment in which they operate.
Managing payroll
Exploring a new market comes with responsibilities, and payroll management is inclusive. Payroll management comes with filing and paying payroll taxes, keeping employee records, time-keeping, bonuses, wages, and salaries. This can be tasking and tedious for an in-house HR department, which has to learn about individual country payroll processes and can also be prone to making mistakes. Different countries have their regulations on payroll processing, and failure to align is a punishable offense.
An EOR will manage all of these efficiently without making mistakes, taking the burden off your HR to handle more HR-intensive tasks.
Hiring of top talents
A growing business may observe that the team requires an expert in a particular field, but couldn't find any within its local jurisdiction. Now the employer comes into contact with a qualified candidate in another country. But due to the restrictions on employing without a legal presence, the efforts to obtain the candidate become frustrated.
However, an employer of record will simplify the entire process and allow you to hire and onboard any remote employee you desire without defying legal requirements.
Producing a compliant employment contract
Hiring without an employment contract puts your business at risk. Countries worldwide stipulate that an employer must provide an employment agreement to employees, which must be duly signed by both parties.
Employment contracts are legal documents that contain vital information such as name, address, salary, benefits, leaves, probation period, termination details, notice period, and other confidential details.
It informs an employee of what to expect and dispels any disagreement that may arise between an employer and employee.
Drafting an absolute employment contract for all remote employees in different locations is not advisable. Different countries have different requirements to consider in an employment contract.
An employer of record aids in constructing a compliant employment contract that subscribes to the country of interest.
Ways an Employer of Record Manages Your Remote Workforce
Providing competitive benefits
Companies that provide robust competitive benefits to employees can extend such benefits to remote workers through an employer of record. An employer of record assesses a company's provisions for employees' benefits and administers it to your remote workers. They ensure your remote workforce enjoys the benefits your company provides.
Enforcing a compliant employment contract
In addition to providing a compliant employment contract, an employer of record ensures that the contract is followed to the core.
An EOR ensures prompt payment of salaries, bonuses, benefits, leaves, and termination processes align with the contract agreement to prevent a clash of interests from arising.
Manages administrative tasks
Back office tasks are major duties of HR: however, managing a remote workforce becomes complicated. This is where an employer of record comes into effect. An EOR will manage all office-related tasks such as drafting an employment contract, filing for tax, remaining compliant, processing payroll, mitigating risk, and staying updated with employment laws on your behalf.
Provide a legal entity for your business
Remote work, just like regular office work, requires an employer to set up a legal entity wherever you want to operate. However, collaborating with an EOR provides legal entity solutions to operate a remote workplace. Since an EOR has an existing legal entity, the coverage will be extended to your business. Though your remote workers are registered under an EOR, they are under your directives and instructions.
Pros of Remote EOR
An employer of record offers the following advantages in managing a remote workplace.
Saves time and money
Working alone, you will invest a lot of time and money in setting up an entity, learning and getting acquainted with labor and tax laws, and staying updated with the law. In addition, you need to keep up with the business operations while maintaining relationships with the employees, handling payroll, and attending to the employees' needs and queries. These are all daunting tasks that consume time and money.
A remote employer of record takes charge of all employment-related duties, which saves you time and allows you to focus on running your business to achieve your business goals.
Maintain compliance
The importance of remaining compliant with international regulations cannot be overemphasized. To prevent fines and penalties when running your business in international markets, you have to ensure compliance with the laws.
A company that is not conversant with such laws can make mistakes. In severe cases, it can cost the company its license to operate legally in another country. While minor cases lead to fines and penalties.
An employer of record helps prevent such a risk from occurring.
Retention of top talents
Seeking and retaining talent among remote employees can be difficult due to the location disparity. it can be quite difficult to seek out talented employees, especially as a foreign employer. Job searchers in different countries use different platforms to access new job vacancies, an employer then needs to identify these platforms, publish the vacancy, screen applications, conduct interviews, and select the best fit.
All these can be made easier with an employer of record. In addition to seeking talents, an employer of record also helps to retain them. An employer of record achieves this by creating compensation plans to cater to remote employees and delivering timely salaries and wages. With an employer of record, both employers' and employees' happiness is ensured.
Ensures smooth running of operations
Coupling the running of businesses with attending to remote employment-related duties can put a strain on companies. Because employers' time is divided between achieving business goals and managing employees.
A remote employer of record assumes all employment responsibilities while you focus on growing your business.
Prevents contractor misclassification
Sometimes remote employers may be tempted to hire contractors instead of employees to reduce employment costs and benefits. This is a risky route, and the employer will face criminal charges once found.
Misclassifying an employee as a contractor is seen as a criminal offense in several countries globally, hence, it is advisable to avoid such cases.
An employer of record serves as the legal employer, covers your business, and absorbs all your foreign employees. Thus, they prevent you from incurring charges that come with wrongly classifying a contractor.
Cons of Remote Employer of Record
Though a remote employer of record has mouth-watering advantages, they have some limitations that should be considered when planning to make use of one.
Country-specific time limits
Very few countries, like China, place strict restrictions on the activities of an employer of records. While a large percentage of countries allow companies to interface with an EOR.
Though a majority of countries have no time-bound specification on the use of remote EOR, a few do. For example, Germany places a 6-month limit on EOR services. In this case, you can't go for an employer of record if you intend to keep a remote worker longer than the timeframe. However, the other option available is to set up a legal office in the country.
Restricted access to some employee's benefits
A remote employer may decide to offer benefits and compensation to their remote employees, through a remote employer of record.
However, if the cost of the benefits exceeds the employer of record provision, that can affect the services an EOR offers. To avert this, seek a remote EOR that understands your business and provides employee benefit solutions aligned with your company's best practices.
May restrict access to social benefits
There are some businesses that require a company to incorporate locally in some jurisdictions to gain access to some benefits. Though an employer of record can be an efficient way to cut costs, it can affect a business's access to some benefits.
Why Choose PoweredUp Consulting as Your Remote Employer of Record?
If you planning on hiring remote workers and looking for a remote employer of record in Lagos, Nigeria to handle your remote workforce, look no further, PoweredUp Consulting is here to deliver the best services tailor-made for your business.
We take care of hiring, onboarding, payroll taxes, timely payment of salaries, and dispensing benefits to employees, giving you ample time to focus on the core running of your business.
To learn more about PoweredUp EOR solutions, schedule a demo with us.
Frequently asked questions on Remote Employer of Record, Lagos, Nigeria
Do I still need to set up a legal entity if I employ remotely?
No, you don't need to set up a legal entity to employ remotely. In this case, you go through an employer of record to onboard remote workers on your behalf. Doing this will prevent going against the laws.
Is there a maximum number of remote workers I can hire with an employer of record?
No, with a remote employer of record, you can hire as many remote workers as your business needs.
Is an employer of record different from a remote employer of record?
There is no difference between a remote EOR and an EOR. Both are different names for the same service provider.