May 24, 2023
Posted by:

Mohammed Abiola

Category:

Uncategorized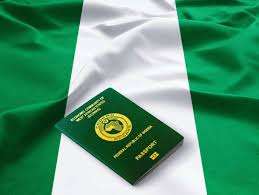 As a foreign employer or company seeking to expand into the Nigerian market, you should know how immigration in Nigeria works. Nigerian policies regarding immigration can be challenging, especially for foreign employers seeking to hire expatriates to work in Nigeria. As an employer, you must carry out the necessary obligations before being permitted to bring on board a foreign employee. Failure to comply can be disastrous to the company as it can lead to fines, and the expatriate may become persona non-grata.
This guide will help you discover how immigration works in Nigeria, the requirements, and the steps you need to take to employ an expatriate and work legally as an expatriate.
A brief overview of Nigeria
Nigeria is the most populous black nation in the world and hosts the largest economy in Africa. The oil and gas industry is the most dominant in the country. However, there is an emerging market for information and communication technology, construction, mining, and entertainment industries. The nation also boasts a lot of promising start-ups, especially in ICT, that have gained attention all over the world. These make the country a destination for expatriates. The English language is the official language for communication, but Nigeria is home to more than 400 languages and 200 ethnic groups, which creates diversity. The cost of living in Nigeria is low compared to developed countries. With this in mind, expatriates can live a comfortable and luxurious life with their families in the country.
How can an expatriate work in Nigeria
An expatriate needs a work permit to work legally in Nigeria. If you have no work permit, you can't work, as it is deemed a criminal act and can lead to prosecution in compliance with the law. More importantly, the hiring company obtains a work permit for its foreign employees. A work permit allows an expatriate to work in Nigeria for a specified time, and it is renewable, allowing you to work for as long as your service is needed.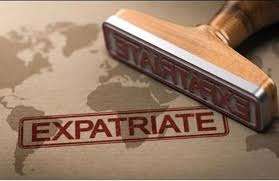 Different types of visas are available for expatriates seeking to travel to Nigeria. Expatriates choose and apply for any category of entry visa based on their reason or purpose for traveling and the duration of their stay in Nigeria. There are long-term visas and short-term visas. If you plan to stay in Nigeria for a while, applying for a long-term entry visa will be a good choice. On the other hand, if you are in transit or plan to reside for a short time, you should apply for a short-term visa.
Transit visa/direct transit visa
This visa is for individuals whose final destination is another nation but who decide to reside for a short time in Nigeria. Individuals that qualify for this transit visa must have a confirmed entry visa for their desired destination. The entry visa is valid for only 48 hours, and holders of the entry visa are not eligible to take up employment in Nigeria.
Business visa
Business visa, as the name implies, is solely for businesses and investors who want to travel to Nigeria for business or investment purposes. You usually obtain an entry visa from a Nigerian mission in your home country or country of residence, and it is valid for 90 days but open for extension. People with this visa type are not eligible for employment in Nigeria.
Tourist visa
Individuals visiting Nigeria on the grounds of tourism or visiting their family members are to apply for a tourist visa. You cannot use this visa type to seek employment in Nigeria.
Diplomatic visa
This visa is meant for visiting presidents and heads of state with their families, top government officials and their families, diplomats, members of international organizations, members of diplomatic missions, and members of non-governmental organizations. Moreover, you obtain this visa from the Nigerian embassy in your country.
Subject to Regularization Visa (STR)
Expatriates who wish to take up employment in Nigeria must obtain an STR. It is subject to the expatriate quota assigned to the employing company. As an expatriate, you cannot apply for STR unless the company employing you requests it. An STR is not a work permit, so with just an STR, you cannot work and reside in Nigeria for the long term. You obtain a STR from the Nigerian embassy in your country of residence. The visa is a single-entry type and valid for 90 days. During the validity period, the hiring company must regularize the immigration status of the expatriate to enable the expatriate to stay and work in Nigeria for a long time. Failure to standardize it leads to a fine or the reapplication of another STR.
Temporary work permit visa
A temporary work permit visa is a single-entry visa issued to skilled expatriates to render short-term skill services at the request of a corporate body. The permit visa allows the expatriate to take up jobs in Nigeria, but only in specialized fields, making it both an entry visa and a work permit. The permit does not extend beyond 60 days but is subject to renewal upon request only once. You can only obtain this visa from the office of the Comptroller General of Immigration in Nigeria, Abuja.
Types of work permit for expatriates
To work in Nigeria, you must have a permit to both reside and work in Nigeria. Failure to comply with this can result in fines or deportation. The good thing about these work permits is that they are renewable upon expiration, and you can continue with your professional services.
Combined Expatriate Residence Permit and Aliens Card for immigration in Nigeria
Expatriates must have a combined expatriate residence permit and alien card (CERPAC) with their STR visa to reside and work in Nigeria. CERPAC is an identity card for expatriates as well as a work permit. CERPAC costs $2000 and is valid for two years, subject to yearly renewal. There are two categories of CERPAC cards: the CERPAC green card and the CERPAC brown card. The CERPAC green card is for foreigners seeking to reside and work lawfully in Nigeria. While the CERPAC brown card is solely for individuals who intend to stay in Nigeria for more than 56 days or sea crew members to reside in Nigeria for more than 28 days. You can get the CERPAC within 3-6 weeks after application.
Documents required to obtain CERPAC include:
Expatriate quota approval from the employer
Letter of appointment
Completed form IMM 22
Applicant credentials and curriculum vitae or resume
Passport with a minimum of six months validity
Visa payment receipt
Acceptance of employment offer
Temporary work permit for immigration in Nigeria
There are two forms of temporary work permits: the F8A-temporary work permit and the R11-temporary work permit (6 months). An F8A is a single entry permit given to skilled expatriates in response to an invitation made by the sponsoring corporate entity. The work permit or visa is valid for a short time. Expatriates who wish to work in specialized fields for a short time must obtain an entry visa at the Nigerian embassy in their country. An F8A permit does not exceed 90 days. You cannot use the work permit to take up other forms of employment except for specialized, skilled services.
R11-temporary work permit (6 months) allows the holder to enter the country more than once. This permit is for experts with specialized skills invited by corporate organizations. The work permit is valid for only 90 days, and holders can take up temporary work for six months. The work permit is non-renewable and issued by the Nigerian embassy with authorization from the Comptroller General of Immigration.
Documents for a temporary work permit:
An invitation letter from the employer.
A return airline ticket.
A letter of acceptance of immigration responsibility by the company.
Form CAC7, CAC2, memorandum, and articles of Association.
Applicant's name.
Expatriate Quota for immigration in Nigeria
International companies with subsidiaries in Nigeria or indigenous companies seeking to employ the services of an expatriate must apply for an expatriate quota from the federal ministry of internal affairs. An expatriate quota is a document that authorizes companies to employ expatriates for specific job roles. And Expatriate quota must specify the permitted number of foreign workers a business entity functional in or aspiring to operate in the country can employ and also state the duration of the employment.
A company cannot increase the number of expatriates beyond the number slated in the EQ. To increase the number specified in the EQ, the company must seek permission from the Nigerian immigration service. An expatriate quota is required to regularize an STR visa and also obtain a CERPAC for an expatriate to work legally in the country. Renewal of EQ grants is not automatic but based on merit. A company seeking to renew EQ must provide all the necessary documents.
Requirements/documents needed to obtain an expatriate quota include the following:
Evidence of imported machinery.
A permit from relevant government agencies.
Proof of contract at hand, duration, and value.
Proposed annual salaries payable to expatriates.
Business permit for international companies with subsidiaries in Nigeria.
Duly completed immigration form T/1.
Incorporation certificates, corporate affairs commission form including memorandum and Article of Association.
A certified feasibility report.
Current tax clearance certificate.
Joint venture agreement that shows a partnership venture between Nigerian and foreigners.
Requirements to Secure a Nigerian work visa
An expatriate has to obtain an STR to live and work under the laws of Nigeria.
The documents required include the following:
Letter of employment offer.
Expatriate quota approval.
A passport with 6 months of validity.
Proof of financial sufficiency.
A signed letter of Acceptance of the offer by the employee.
Relevant educational qualification of the employee.
A copy of the curriculum vitae.
A completed form IMM 22.
A duly completed visa form, online payment receipt, and four recent passport photographs.
Visa acknowledgment receipt.
How does immigration in Nigeria work?
You can apply for a Nigerian visa through the Comptroller General of Immigration in Nigeria, the appropriate established Nigerian embassies in your country of residence, or online. The most commonly used route for visa applications by foreign employees seeking to move to Nigeria is through appropriate diplomatic missions/embassies or online e-visa applications.
On the official NIS website, select the most appropriate visa applicable to you, in this case, STR, fill out the necessary forms, accept full responsibility for the information provided in this form, submit the application form, and proceed to make payments in dollars. Print out the payment receipt and proceed to the Nigerian embassy in your country with your valid passport and essential documents on the day slated for your visa interview.
Immigration Laws for foreign employers
The Nigerian Immigration Act of 2015 and Immigration Regulations of 2017 regulate the activities of foreign employers wishing to establish subsidiaries or carry out business in the country. All companies operating in Nigeria that require the services of foreign employees must comply with the laws to avoid fines. As stipulated by the law, employers must provide immigration responsibility on behalf of a foreign employee before acquiring a CERPAC. Failure to comply with the immigration laws of Nigeria attracts the fines listed below:
Failure to carry out or complete regularization of the stay of an expatriate by a company, renew a residence permit, or renew other permits within 30 days after expiry attracts a term of three years imprisonment, a fine of ₦500, 000, or both.
Failure to submit the expatriate monthly return by a company attracts a fine of ₦3 million.
Failure to carry out or complete regularization of the stay of an expatriate by a company, renew a residence permit, or renew other permits within 30 days after expiry attracts a term of three years imprisonment, a fine of ₦500, 000, or both.
Any expatriate working in Nigeria without appropriate permits is liable to deportation.
Any expatriate who overstays beyond the stipulated period without regularization or authorization is subject to a fine of $4000.
Any foreign employee who fails to renew a visa after 180 days of expiration is liable to a fine of $1000.
Failure to comply with the provisions, conditions, or instructions provided in the regulation for immigration attracts a fine of ₦1 million, five years jail term, or both.