May 25, 2023
Posted by:

Mohammed Abiola

Categories:

Innovation, Uncategorized
Though conference rooms and training seminar rooms have some characteristics that make them similar they are both different. Knowing the differences between these two will help you make the right choice. The choice between conference rooms and training seminar rooms depends on what you intend to use them for. You or your organization may have an upcoming conference or a seminar but you get confused on which of the two rooms to use. This post will help you decipher the best choice that is suitable for the occasion. First of all, we look at a general overview of a training seminar and a conference, and the differences between them before delving into the differences between the conference room and seminar room applicable to businesses.
What is a conference?
A conference is a pre-defined meeting for professionals in a specified field over a certain period. In a conference, a theme or a particular topic is expounded and deliberated upon.
More formally, a conference is a formal meeting of experts or delegates taking place at a scheduled date and an arranged place to expound on a particular topic of interest that is of importance to the attendants.
In conferences, one has to register for it to be recognized as a participant. it usually involves a keynote speaker who delivers the main agenda of the theme of the conferences. Other speakers are also involved who deliberate on different issues surrounding the theme of the conference. These speakers are selected experts or professionals in the field with adequate and coherent knowledge to deliver on the subject matter. Most conferences run throughout the day with intermittent breaks.
A conference is a place of formal discussion of a particular topic for people who share the same interest in the topic. New ideas are raised, and solutions to problems faced in the field or industry are extensively discussed over the number of days specified for the conference. The duration of a conference can fall between 4 to 6 days.
In business, conferences are referred to as formal meetings where issues regarding the businesses are raised and discussed, proposals are made to potential clients, and presentations are given.
What is a training seminar?
A training seminar is an arrangement made to provide employees and professionals with the opportunity to learn new skills and have knowledge of new trends in the industry. This form of seminar is provided by the employer to upskill employees. Though this event is expensive and requires time to plan, organize and execute, it has its advantages as employees become more productive and committed to their tasks. This saves businesses the time and money to recruit new hires. Training seminars have a smaller number of participants and occur within several days as deemed fit.
A training seminar can also be referred to as a workshop. A training seminar is handled by an expert or facilitator who leads the participants through the materials. Training seminars are more interactive sessions as input is required by both the trainer and the trainee. Seminars are commonly associated with the academic environment; however, employers can create a seminar specifically to train employees by conducting it themselves or consulting an expert. Likewise, employees can on their own attend training seminars hosted by industry experts. 
Differences between conference and training seminars
A conference is a formal meeting for discussing specific subjects among participants who have common interests. Training seminars are an arrangement made to acquire new skills through learning and practice.
Conferences involve deliberation of a particular topic. On the other hand, training seminars provide hands-on training to the participants.
If you are looking further to develop new skills tailored towards your area of expertise then a training seminar is a wise choice however, if you want to network or listen to industry professionals then the conference is the way to go.
Conference room and purpose
Most businesses are familiar with a conference room. A conference room in a large corporation can be referred to as a board room or executive office. Conference rooms are used to conduct formal meetings such as executive meetings, corporate offsite meetings, marketing and sales conferences, and presentations. Small businesses can rent conference rooms to carry out meetings or more formal conferences.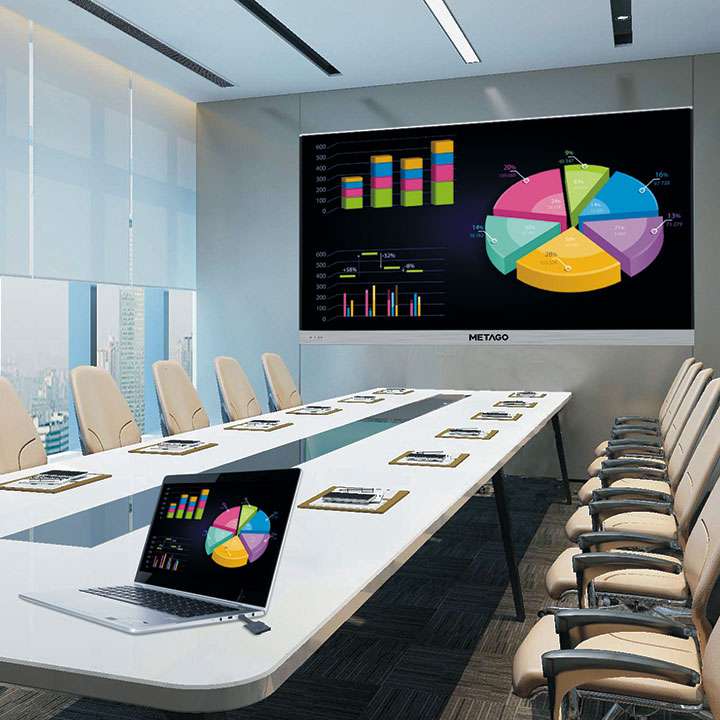 Training seminar room and purpose
A training seminar room is designed to carry out the main purpose of training or educating the participants. A good training seminar room should have all the necessary instruments and materials to facilitate learning. It should be conducive and comfortable for learning to take place.
How is a business conference room different from a training seminar room? 
Size: the size of a conference room depends on the size of the organization and the occasion of the conference. Large corporations tend to have large conference rooms that can accommodate up to 50 people while smaller businesses tend to use conference rooms that are smaller and can accommodate up to 10 people.
Training seminar room sizes are larger than conference rooms as businesses train as many of their employees as they can.
Set up
Conference rooms have an office-like setup. A typical conference room must have a conference table which is usually oval, rectangular or U-shaped, and comfortable high-quality corporate chairs to keep clients as comfortable as possible for a successful business meeting. 
Training seminar rooms on the other hand have a setup similar to university classrooms with chairs facing the whiteboard or projector.
Technology
Conference rooms are usually equipped with advanced technology such as web cameras and video conferencing tech to help clients who can't attend the meeting physically to participate in the meeting. Conference rooms also offer devices that enable effective presentation such as high-definition wall-mounted LCDs for personal computer inputs, projectors, and smart board screens.
Training seminar rooms are usually equipped with technology appropriate for learning and upskilling. The technology required for training varies. However, most training seminar rooms make use of speakers and projection screens.
Interested in training your employees in best practices and upskilling, why don't you reach out to us today?